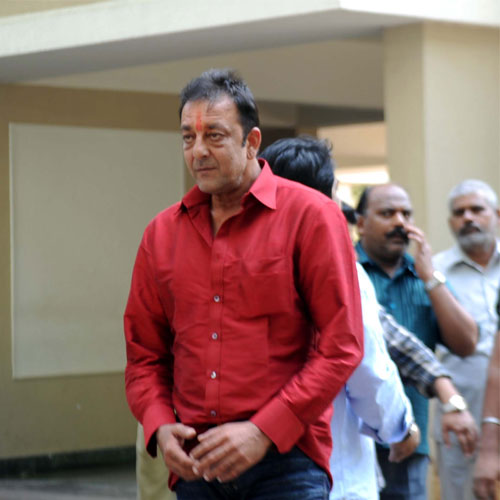 A month after Bollywood actor Sanjay Dutt returned to Yerwada Central Jail completing furlough, the actor will be going home again. Dutt's parole application for 30 days, on the ground of his wife Maanyata's health issues, has been sanctioned and the actor will be leaving the jail on Saturday.
Dutt is serving a 42-month sentence for his involvement in the 1993 Mumbai serial blasts. He had surrendered before a special Tada court in Mumbai in May this year and was later shifted to a high security cell near Phasi Yard in Yerwada jail to serve the remainder of his term.
Divisional commissioner Prabhakar Deshmukh said, "Dutt has been granted parole for 30 days on the ground that his wife, Maanyata, is not keeping well. We had asked the Mumbai Police to verify this and, after scrutinising the medical reports from doctors, his application was sanctioned on Friday. The condition of his parole is that he has to visit the police station near to him twice a week."
In June, Dutt had moved his application for parole from jail claiming he was suffering from peripheral artery disease, wherein the blood vessels don't supply blood properly to all parts of the body. A couple of months back, one more application was given for 30 days of parole stating his wife is not well. Based on that application, Dutt has been granted parole.
If needed, the parole can be extended for 90 days.