dna catches up with two of the eleven NGOs based in Anand Niketan, Mumbai's NGO hub.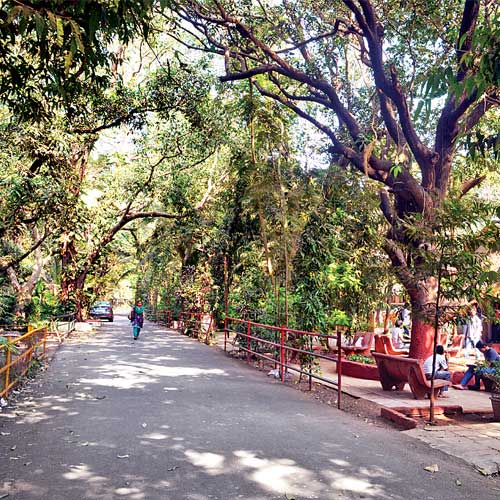 Anand Niketan, true to its name, is a peaceful sanctuary for the underprivileged right in the middle of the city. As you walk down the quiet and tree-lined path, this NGO hub situated on Dr E Moses road in Mahalakshmi, seems to be the best place to house the 11 NGOs in its premises.
Bal Asha Trust
This NGO was started in 1985 with the sole objective of providing a home to destitute children. It seeks to provide education and a healthy lifestyle to these children. "One of the main reasons to come up with this trust was to provide shelter and care to abandoned children. We have children between the ages of 1 day to 12 years. These children have no place to go and are thus forced to live on footpaths. Rehabilitation and proper care of such children is very important. We try not to keep a child after they are 12 or 13. The main reason being that we do not want the child to stay here forever but find his/her place in a good family. We also work towards helping the government and the police reunite the child with his or her family," says Sunil Arora, founder of Bal Asha Trust.
Vatsalya Foundation
Vatsalya Foundation was established in 1982 by the students of College of Social Work, Nirmala Niketan. They work with street children through a multilevel approach, which includes its on-the-street-reach-out project, shelter home, and after-care home.
Swati Mukherjee, who heads the foundations, says, "One of the most important objectives of the foundation is to educate the children to make themselves useful to society. Since these children stay on the streets and often eat from dustbins or eat the food given at religious places, they have no knowledge about how to interact with the rest of society; we at Vatsalya teach them how to interact and communicate with others. We provide them with education as well as other formal and informal learning opportunities. These children are rejected by society and have very low self-esteem. A lot of these children come to Mumbai from other parts of the country with the dream to better their lives, but many a time these dreams turn into nightmares and they end up living in terrible conditions." Vatsalya seeks to help these children make a respectable living in Mumbai and in some cases even re-unite these children with their families. They also spread awareness and understanding about the problems of these street children.
Giving hope and respect to these street children, these NGOs are a haven for them, a place where they are taken care of and a place that these children can call home.