Caller demands Rs 2 crore from Dipesh Mehta; police say maximum calls were made from a local number in Santa Cruz.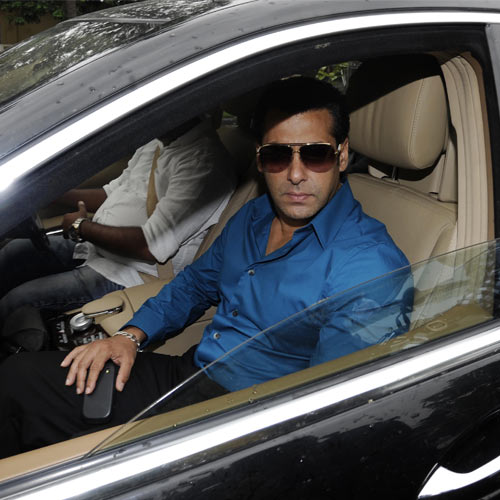 While the Mumbai police haven't been able to trace the tormentor of Salman Khan's lawyer Dipesh Mehta, the latter has been threatened at least 30 times in the last five days by the caller, who identifies himself only as Azad. The caller, who had demanded an extortion of Rs2crore from Mehta, has been using a local number and the mobile tower locations revealed that maximum calls are made from Santa Cruz, police sources said.
On Friday, Mehta exclusively spoke to dna and narrated his ordeal.
"When I first received the call, the caller abused me and demanded Rs2crore. The caller knew that I have expensive cars like BMW, Audi and Mercedes Benz. But I never raised my voice while talking to the caller. I told him that I am a solicitor and have a good office, but I am not a millionaire or a billionaire and have these cars as I deal with high profile clients."
Even after having received around 30 extortion calls, Mehta was unable to figure out that who was behind these calls and why is he being targeted. Subsequently, several teams of the Mumbai police are investigating this case. Deputy commissioner of police Chhering Dorje did not respond to calls made by this correspondent.
A crime branch officer on condition of anonymity said, "The caller has obtained the number providing fake documents and photograph. He is smartly calling the victim changing his location every time and mostly the calls were made from Juhu and Santa Cruz area."
Mehta claims that the caller did not use any abusive language after first call, but he constantly kept threatening him (Mehta) for money. In a typical Bollywood fashion, the caller warned Mehta whether he wants a flower or a bullet.
"I told the caller that I have decided to take flower as I understood that you are a dangerous man. The caller then tried to bargain and asked how much can I give to him? I calmly replied him that I can decide but you will get angry, aur bologe bhikhari samjha hai kya (do you think I am a beggar)," said Mehta.
"After that I spoke with him a lot and told that you have wrong information about me, definitely someone have given some wrong impression about me," said Mehta, adding that "he (caller) then got angry and said I called you for extortion not to listen your lecture. I am alone and have been active in this profession since past 12 years."
"During the conversation, Azad displayed his different shades. Sometimes he laughed and on occasions he got angry during conversation. He later tried to assure me that I will be his responsibility and he will be taking care of me if anyone will try to harm me. I told the caller that I don't have time to talk much as I have to visit a doctor. His voice then started mumbling and asked… aap ko heart ka takleef to nahi hai na (Do you have heart problems). I replied to him that abhi to nahi hai per aap jaada tension doge to ho jayega(As of now I don't, but if you will keep giving me tension then I will surely get heart problems)," Mehta said.
2 being questioned
The police are questioning two people in connection with extortion threats to Salman Khan's lawyer Dipesh Mehta. The extortionist again called Mehta two to three times on Friday evening asking him to deliver money. The police have picked up two people and is interrogating them.