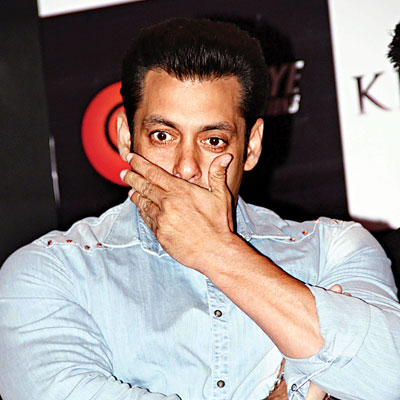 The prosecution on Tuesday examined the seventh witness in actor Salman Khan's alleged hit-and-run case. The witness claimed that on the day of the incident, when the actor allegedly rammed his vehicle into the pavement dwellers in Bandra, he looked normal and did not smell of alcohol. The court, meanwhile, informed the advocates that in all likelihood, it would like to complete recording the witnesses' evidence by July.
A 63-year-old Bandra resident, Francis Fernandes alias commander, who claimed he knew the actor since childhood, came before the court presided over by judge DW Deshpande to depose as a prosecution witness. "That day, I was asleep... I heard a big bang and immediately got up. By the time I could move of my house, I heard someone pleading for help. I got out of my house and saw Salman Khan surrounded by a huge mob near American Express. I also remember that one man had a rod. I went to the spot and snatched the rod away from him," claimed Fernandes.
Fernandes added that by the time he snatched away the rod, Salman had recognised him and had pleaded with him (Fernandes) to save him.
When the defence cross-examined Fernandes, he claimed that after he visited the spot, the mob which had surrounded the actor, was furious. "I thought the mob would hit Salman and, hence, I went ahead to save him. At that time, Salman was looking OK and did not smell of alcohol. I advised him to go to my place. Meanwhile, my wife managed to stop a moving car and asked Salman to enter and he got in," he claimed.
The court has now posted the matter to June 23, 24 and 25.