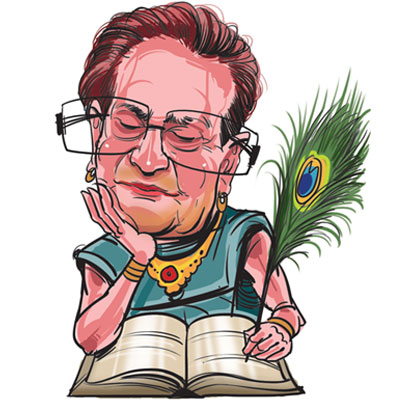 Two months after actor Salman Khan celebrated Makarsankranti with Gujarat chief minister Narendra Modi in Ahmedabad, his father and well-known scriptwriter Salim Khan has written an introductory note in a book titled Modi, Muslims and Media, endorsing Modi and blaming the media for the BJP prime ministerial candidate's "anti-Muslim" image.
The book, written by activist Madhu Kishwar, released last week has an introduction by Salim that aggressively defends Modi. Most part of the book highlights how under Modi's regime Gujarat, in a first, had a decade free of riots. It also claims that Modi took several "swift and unbiased" actions to control the 2002 riots.
"One wonders why we were misled into believing that Modi's agenda was to convert Gujarat into a laboratory for devising ways to crush Muslims when the evidence put together by Kishwar clearly shows that, from the very start of his tenure, Modi prioritized an inclusive development agenda, a prime example of which was his plan for the reconstruction of Kutch after the devastating earthquake," reads the introductory note.
When called by dna, Salim maintained his stand, saying he has known Modi personally and his views in the note are based on his personal experiences and his firm belief in a hadith (sayings of Prophet Muhammad) that says, "peace, forgiveness and dialogue are the only way to bridge the gaps".
"A hadith says peace and love are the best forms of worship, and forgiveness, the best means of charity. I strongly believe in Islam and hadiths and try to follow them. Dialogue leading to peace and friendship is the right way to lead your life; hence, I believe in engaging in it," said Salim.
Salim blamed the 2002 riots on the average Indian who, he feels, is "communal" by nature. "Riots have always been part of our country's past and present. There were riots before Modi came to power, there were riots in other parts of the country even after him. Who is responsible for the recent riots in Muzzaffarnagar? We have to accept the unfortunate fact that most Indians, be it Hindus or Muslims, are communal by nature and that leads to riots," he added.
The Bollywood writer, who penned down popular films Sholay and Deewar among others with co-writer Javed Akhtar, also believes that communalism is a bigger issue for the country than corruption.
"I am not defending corruption, but I feel the biggest issue is that of communalism. If we could overcome it in real terms, it would be the greatest achievement for us," he said.
However, when asked if he would campaign for Modi in the coming polls, Salim refused. "I am not a political person. I won't campaign for anyone. Whatever I have done or written is all on humanitarian grounds. I have no political agenda or affiliations," he said.
Interestingly, the book criticises Salim's one-time partner Akhtar and his actor-wife Shabana Azmi for running the "hate Modi" campaign.
Kishwar, in her book, says she finds it disturbing that almost all those who have led the "hate Modi" campaign are neither Muslims nor residents of Gujarat. "Teesta Setalvad, Shabana Azmi and Javed Akhtar are from Mumbai, while Shabnam Hashmi, Prashant Bhushan and Harsh Mander are based in Delhi," she said.