Grieving family pins hopes on political intervention so that he is released for his son's funeral.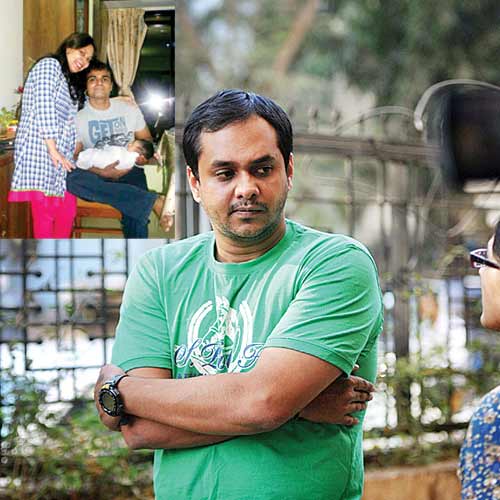 After a week-long unsuccessful attempt at persuading the Togo government to let Captain Sunil James travel to Mumbai to perform the last rites of his 11-month-old son, the sailor's family will meet Prime Minister Manmohan Singh on Tuesday, seeking political intervention.
James's son Vivaan died of septicemia on December 2 following which his family had approached the West African nation to allow him to visit India on humanitarian grounds for the baby's funeral. However, the matter was caught up in legal wrangles till Monday.
James and two other merchant navy officers have been held in Togo since July on charges of aiding pirates attack and loot their vessel – Marshall Islands' MT Ocean Centurion. James's family has been maintaining that he is innocent.
Vivaan's body is currently lying at the morgue in Cooper Hospital as his family waits for his return.
"We are ready to give all written undertakings and assurances to the Togo government that Sunil will face the trial. However, the judge told our lawyer he would not like to be pressured. How can they be so inconsiderate?" said Rakesh Madappa, James' brother-in-law.
In September, Madappa visited Togo to file applications seeking relief under humanitarian grounds.
Member of Parliament Sanjay Nirupam, who will accompany James's wife Aditi and Madappa to the PM, said the sailor has been kept under illegal custody for the past six months. "Since the Togo government is not taking a quick decision on his release, intervention by the head of the government is the only way out. We will submit a letter to the PM in this regard," said Nirupam.
While the family is doing all it can do to persuade Togo authorities for James's travel, they are also struggling to cope with Vivaan's death. "Aditi has no more tears left. She has stopped crying, but often clenches her fists in anger. She has locked all of Vivaan's clothes and toys in a cupboard. We have no idea what is going on in her mind," said Madappa.
Meanwhile, the family has not spoken to James in the past three days. "We have been getting updates only through our lawyer. Officials of the Indian embassy in Ghana visited him in jail two days ago," said Madappa.
A Togo court was scheduled to consider James's case on Monday. "The court is still in session, we are not sure if he has looked at our case yet," he said.