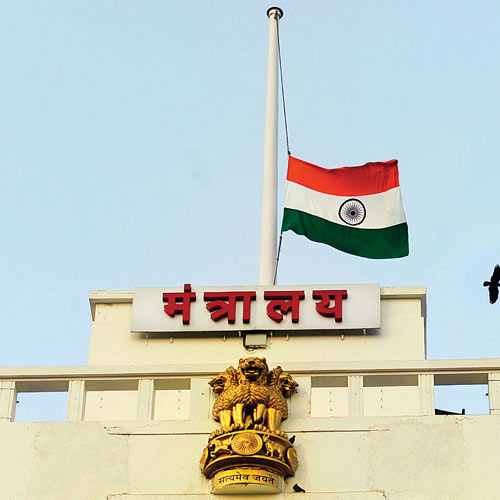 Having voiced its resolve to support the anti-superstition Bill after the killing of rationalist Dr Narendra Dabholkar, the Opposition parties on Sunday did a turnaround, with its leaders saying they "harbour certain reservations" over the Bill.
"Though we support the Bill, there are certain apprehensions about it," said leader of the Opposition in the legislative assembly, Eknath Khadse while speaking to newspersons in Nagpur on the eve of the commencement of the winter session of the legislature.
"There are some things in the Bill which violate our faith and we have objections to these," said Khadse who was supported by Shiv Sena leader Subhash Desai.
Khadse cited objections raised by members of the Warkari sect who fear that certain religious rituals could be viewed as superstition while the sacrifice of goats during Bakri Id could also be seen in the same way.
After the killing of Dr Dabholkar, Shiv Sena president Uddhav Thackeray had stated that his party had no objection to the Bill, going on to add it would support the Bill in any circumstances.
Subsequently, leaders from the Bharatiya Janata Party too had reiterated the stance of its alliance partner.
The saffron parties' statement of Sunday, however, indicates a turnaround. This statement was made when chief minister Prithviraj Chavan announced that the Bill would be passed at any cost during the winter session.
Coming up, this session...
The Opposition plans to corner the government over...
Adarsh Commission report about allotment of military land and flats
Chitale Committee inquiry into the alleged irrigation scam
Over alleged land allotment to union minister Rajiv Shukla
On a heritage tag to the Dadar-Shivaji Park locality.