Politics may be ruling the roost but when it comes to the firecracker market in Mumbai it was Bollywood all the way.
On Saturday afternoon, Mumbai's Crawford Market area that turns into a Diwali firecracker paradise in the run up to Diwali that will be celebrated on Sunday saw tons of crackers and many enthusiastic sellers and buyers.
When it came to the firecrackers from Aishwarya Rai-Bachchan, Priyanka Chopra, Katrina Kaif to Kareena Kapoor-Khan, Vidya Balan, the actresses as bomb, fireworks and sparkler poster girls were all over the firecracker boxes.
The Bollywood actors made the box covers only with their lead ladies, Shah Rukh Khan and Katrina in a Jab Tak Hain Jaan poster, Imran Khan with Kareena on a box of sparklers. There were no standalone crackers named after male actors. Photographs of Bollywood "bombs" to promote real bombs reveals the sexism prevalent in the fireworks industry.
In India, women and children are commonly used to sell crackers. Even Bollywood, in its song lyrics and dialogues refers to women as "item bombs", "bombshells" and "phatakas" to name a few.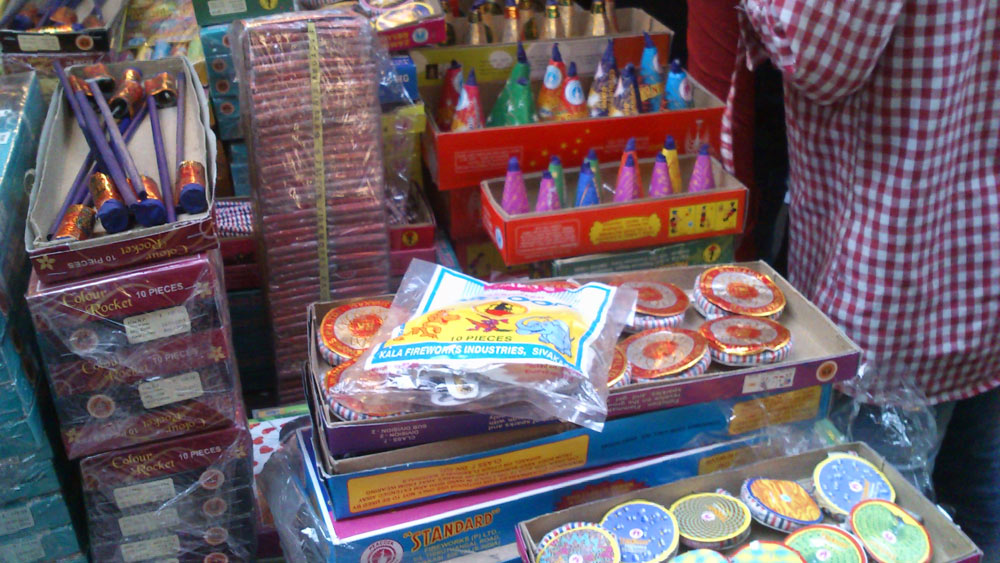 No Narendra Modi, Rahul Gandhi or Sachin Tendulkar fireworks but there was, interestingly a Saddam Hussein bomb. The Iraqi leader who was branded a terrorist by the US seemed to find a place on the box of a bomb.
Mohammad Ali Road saw crowds as sparklers - the all time favourites were brought in bulk. Rehman Mallik, a firecracker seller said, "Rain, sparklers, fireworks are the most sold items almost every Diwali."
Rohit Tyagi, another firecracker vendor said, "This year many people are opting for silent fireworks. The manufacturer have also made many new products like the low smoke snake, the musical sparklers, the 3D fireworks and coloured rain."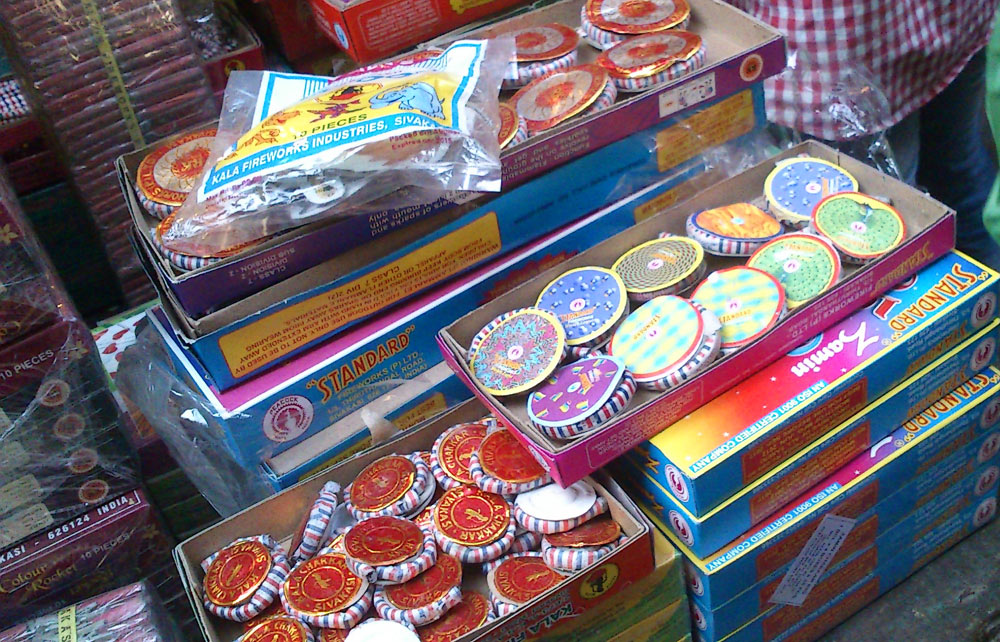 Parul Mehta who came to buy firecrackers for her children said, "The holidays started really late and my children have come along to buy the fireworks. We are buying just a few as we plan to celebrate a low noise and smoke festival."
Tarun Pande said, "I like the Bollywood covers of the fireworks they make it seem so Indian, after all the made in China it's a relief."
Ramesh Lal, a firework dealer said, "People come and buy their favourite celeb fireworks and so Bollywood stars on the boxes definitely help sell the product better. In my shop Katrina Kaif seems to be the most popular as many people brought fireworks with her on the cover."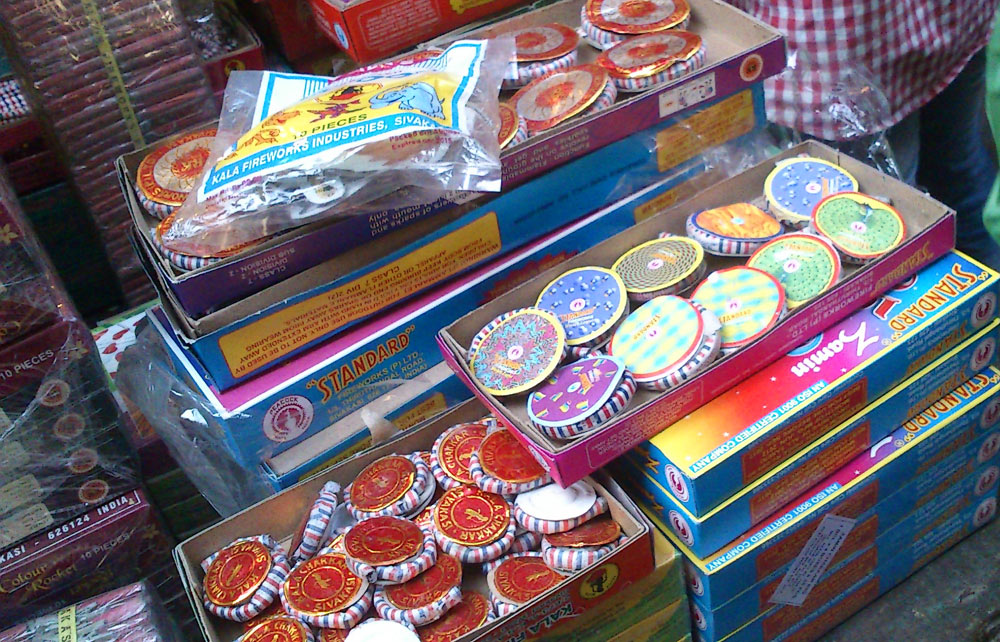 The firework bazaar seemed to be abuzz one day prior to Diwali and sellers are hoping the rush continues with the main days of Diwali coming up next.