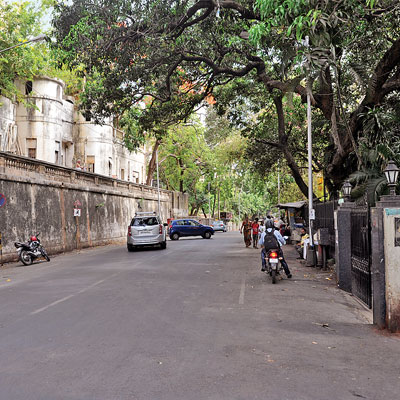 A damaged sewage line running below the Napean Sea Road has been discharging about 2 million litres of untreated wastewater into the sea for the past one and a half years even as the BMC and the traffic department squabble over the permission to fix it.
While the civic body accuses traffic cops of not allowing them to tear open the road to repair the rupture, the latter say they have not yet received any request from the municipal corporation.
An official from BMC's sewerage department said that the real reason behind the traffic police not paying heed to their requests was something else. He said the cops do not want inconvenience to the VIPs and big businessmen using the SoBo road.
BMC staffers said earlier dirty water would flow to the Banganga pumping station from where it was sent to Lovegrove pumping station in Worli for treatment before being released into the Arabian Sea. But now the untreated refuse moves directly from Banganga to the sea.
Last month, the corporation set up a facility to treat the raw sewage at Banganga, but the efforts would still mean violation of water pollution norms as the centre is not among the six discharge points in the city.
Additional Commissioner of Police (traffic) Qaiser Khalid insisted that no one had sought their permission. "In any case, such works take a long time to complete. We gave BMC permission to dig Warden Road in January, but the work is still incomplete."
Citing helplessness, a senior official from the sewerage department said the work is stuck in limbo due to the apathy shown by the traffic cops. "After repeated requests in 2013, they allowed us to carry out the repairs on weekends between March 8 and 20. But their letter reached us only on March 13. We barely got a day for the job. Since then, we haven't been able to get permission again from them."
The official said that they recently wrote to the traffic police, seeking permission to work only at night when the vehicular movement is thin. He added, "We had suggested them to put iron plates at the repair point, which could help avoid traffic problems, but we haven't heard from them yet."