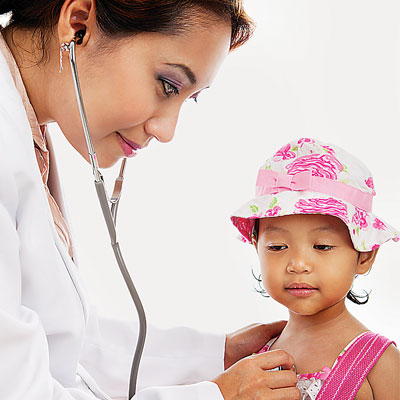 Resident doctors in corporation and state-run medical colleges in Maharashtra are demanding eight-hour shifts. This, they say, will improve doctor-patient relations.
According to the Maharashtra Association of Resident Doctors (MARD), the (present) 24×7 working hours is causing a lot of stress, and as a result there are clashes with patients at times. The round-the-clock working hours is also making doctors prone to diseases like tuberculosis.
The association will soon meet the medical education minister to press this demand as it believes it will offer patients quality treatment. Around 4,000 resident doctors are there in this sector in the state, which has 17 medical colleges.
Now it's mandatory for aspiring doctors to work the entire day once they join the PG course.
"It is about time our demand is met. The medical education minister is student-friendly, and so we expect the govt to accept our demand. Most central-run medical colleges have eight-hour shifts for doctors. We have enough doctors in medical colleges to manage the shifts," said Dr Harshullhas Panshivdekar, general secretary, Central MARD.
"If they work in 8-hour shifts, resident doctors will be fresh while on duty and will be able to offer quality treatment. Sometimes, after working the whole day, doctors tend to get irritated and this leads to clashes with patients or their relatives," he said.
Dr Santosh Wackchoure, president, Central MARD, agrees. "Stress is increasing and it's affecting their work and health. Doctor-students will also get time to study if working hours are reduced. The govt should also increase seats in medical colleges as then there would be more hands to help out."
According to MARD, the state has not implemented the Central Residency Scheme (CRS) in Maharashtra. "Ünder CRS, a doctor will have only eight-hour duty. Here we work 24×7 and get paid less. There is a difference of about Rs25,000 in ours and CRS' stipend amount. Also, long working hours, no sleep/rest have led to drop in our immunity levels, making us prone to diseases like tuberculosis. And the govt is aware of the rising number of tuberculosis cases among doctors," said Dr Wackchoure.
Dr Anil Panchnekar, dean, Indian Medical Association, said MARD's was a genuine demand. "The govt should implement 8-hour shifts at the earliest. The 24×7 duty is affecting the mental and physical health of doctors. This affects patient care too. Doctors need to relax," said Dr Panchnekar.
Dr Avinash Supe, dean, LTMG Sion Hospital, one of the three tertiary care hospitals run by BMC, said: "In the West, working hours are fixed. Having an eight-hour shift is good in terms of doctors' health, study time, etc. However, it's difficult to say if that would improve doctor-patient relationship as continuity of care could be affected. The eight-hour shift is a policy decision that the govt has to take."