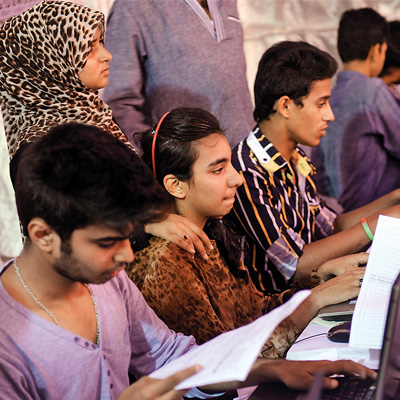 The state board cleared 85% of the results of secondary school certificate (SSC) that were reserved, after SSC results were declared on June 17. However, the admission of minority quota of students whose results are reserved may get postponed to Monday. The Mumbai divisional board has sent the marks of the reserved results that have been cleared now to MKCL to upload online, but it may complete doing the same by Sunday.
After the SSC results were declared, 1500 students were reserved by the Maharashtra State Board of Secondary and Higher Secondary Education (MSBSHSE). According to the board, most of the students did not mention the right code in examination form, and some did not mention the right subject and schools did not submit the internal marks of students, which led students results' to be reserved.
The Mumbai divisional board has given letters to students whose results were reserved and have even shown them their marks. After clearing 85% of reserved results of 1500, now, approximately 156 results of the old course are reserved, for which students have not yet claimed, as per board officials.
However, the students whose results were reserved may have to wait for their admissions to happen in the minority quota or in-house, as the updating of these students' marks may happen till Sunday. Colleges claim the students with reserved results may not get admission without the photocopy of their result and the Board should provide an authentic letter to them, where their marks are mentioned.
Ajay Multani, parent of an SSC student, said, "My son, whose result was reserved, has now been cleared, according to board officials. The Board has given a xerox format to all students, with handwritten marks and the officials signature with their seat number and school index."
Mehek Gwalani, vice principal of KC College, Churchgate, said, "Today, one student came seeking admission in the minority quota. Her result was reserved by the Board, and though she knew her SSC marks.
She didn't have anything in writing. We have asked her to bring her marksheet photocopy so that her admission can be reserved."
Kiran Mangaonkar, principal of Khalsa College, Matunga, said, "If the Board has given an authentic letter to the students whose results are reserved, we can accept it for minority admissions. But if only the letter is given and no marks are mentioned, it is difficult to give admission to those students."
Laxmikant Pandey, MSBSHSE, Chairman of Mumbai divisional board, said, "We have cleared 85% of reserved results till date. We have given letters from the Board to students and also shown them their marks. The marks of those students whose results were reserved have been forwarded to MKCL, who are handling online admissions of first year junior college (FYJC) and they will upload it by Sunday. This will not delay the admission of students."
BOX
Admissions for minority / In-house quota shall be done by the respective junior college principals from 18 – 27 June 2014 (till 1.00 pm).
Students desirous to take admissions through this quota will have to download their Marks List from the website of the SSC Board, get it authenticated by their school principal and submit the same to the concerned junior college, along with original school leaving certificate.
Junior colleges are requested to surrender vacant seats from the minority quota & inform category-wise admissions of in-house quota in the prescribed proforma "Online" latest by 3 pm on June 27, 2014.