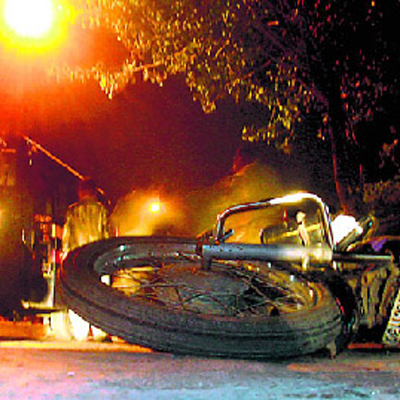 A couple travelling on a motorcycle was left injured after their bike was hit by a speeding car at Marine Drive on Saturday. The police have arrested the 20-year-old Govind Bishnoi.
The injured man has been identified as Jordon D'souza.
According to the police, the couple was travelling on their motorcycle (MH01-13-N-8299), opposite Mumbai Police Gymkhana, when a speeding Maruti Suzuki car (MH03-AR-458), driven by Bishnoi hit their bike from behind.
"The couple sustained minor injuries and were rushed to a private hospital at Charni Road, by a police team on bandobast duty. Bishnoi was taken into custody and was later arrested. Bishnoi has been booked on charges of rash and negligent driving," said an officer from Marine Drive police station.
The couple was discharged after treatment and Bishnoi, was released later on personal bond, police said.