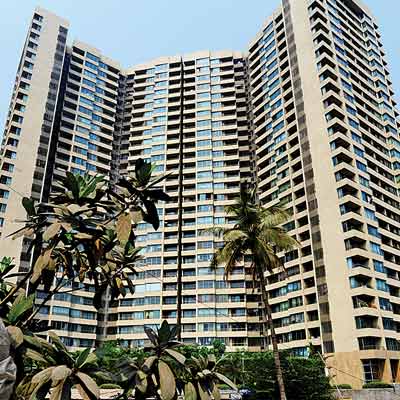 Sale of apartments in the Mumbai Metropolitan Region (MMR) — comprising Mumbai, Navi Mumbai, Thane, Kalyan and Dombivli — has increased by 30%, according to a survey report released by real estate research firm Liases Foras. However, sale of apartments in Greater Mumbai (island city and suburbs) has declined by six per cent, confirming the fact that the real estate situation in Mumbai continues to be bad.
In Greater Mumbai, during the quarter ending December 2013, only 900 housing units were sold against 2,000 in the previous quarter. In MMR, 10,147 housing units were sold in the quarter ending December 2013 against 7,771 units sold in the previous quarter.
"High prices of flats in the city and suburbs is a major deterrent for home buyers, who prefer to buy flats in far flung areas like Thane and Vasai. Another reason is the launching of several new projects in Vasai, Virar and other such areas, where the rates are affordable for the middle class.
"Our survey revealed that the 222 residential projects launched in MMR reduced prices by 3 to 15%," said Pankaj Kapoor, managing director of Liases Foras.
He said that besides affordability, developers in these areas were offering discounts, such as waiving of stamp duty and registration charges, and free club house membership, among other things.
Most of the launches were in the range of Rs25 lakh to Rs50 lakh to Rs1 crore. The weighted average price of new supply is 9% lower than that of the existing supply as of Q3 FY 13-14, he added.
Besides Mumbai, sales across all the six cities bounced into positive territory and the overall sequential increase was 22%. Bengaluru, Pune and MMR reported 58%, 48% and 26% growth, respectively. In spite of improvement in sale, the 48-month inventory is still to be disposed, Kapoor observed.