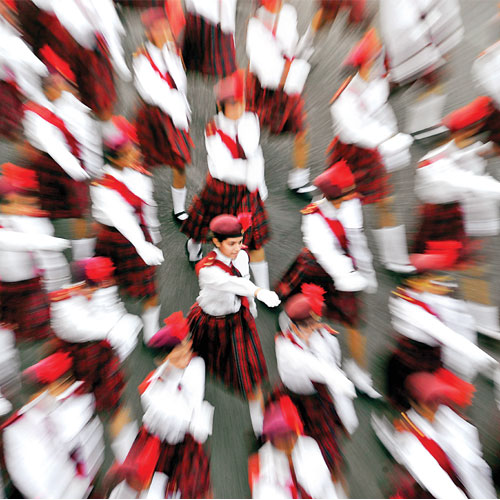 Just 24 hours to the first ever Republic Day parade at Marine Drive, the police are on edge over the size of the crowd that might turn up for the celebrations.
Senior officers said they are prepared to manage an assembly of 30,000. But sources in the state protocol department suggest they have informally communicated to the police to expect between 50,000 and 1 lakh.
The police said commissioner Satyapal Singh had written to Ajay Ambekar, deputy secretary (protocol), asking about the expected turnout, but he didn't get a reply. Ambekar is a member of the organising committee.
Their concern springs from the stampede a week ago in which 18 people died and several were injured, at Malabar Hill, after an unexpected number of mourners assembled for the funeral of Syedna Mohammed Burhanuddin. The police were criticised for not managing the crowd.
Till last year, the Republic Day parade was held at Shivaji Park in Dadar, with about 3,000 people attending. Entry to the event was restricted. But this year, the state decided to organise a bigger, snazzy event at Marine Drive. It has also published announcements in the media inviting citizens to "be a part of the first grand parade at Marine Drive".
"For such events, there must be formal communication so that appropriate arrangements can be made. Rough estimates could compromise the law and order situation," said a senior officer.
"Ambekar sent out personal invites to various people and his department should have informed us how many people are expected," he added.