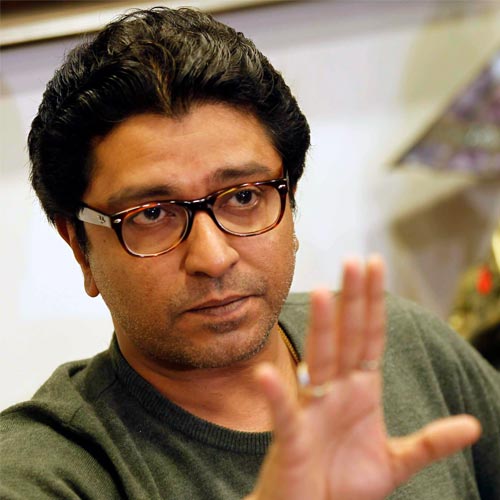 Attacking the Raj Thackeray-led MNS for its anti-toll agitations, the Shiv Sena said it was just a publicity stunt ahead of the elections. The Sena said an alternative to toll will be evolved. The party promised a toll-free Maharashtra if the Shiv Sena- BJP-RPI (Athavale) alliance was elected to power.
The Sena has claimed that toll operators were paying money to politicians to buy their silence even as people were being inconvenienced. It also sought credit for the all-party agitation against toll in Kolhapur.
Incidentally, when the MNS had first begun its anti-toll agitation, Raj's estranged cousin and Sena president Uddhav Thackeray had then charged that it was meant to "extort money" from toll operators.
"...once polls are here, some political parties unnecessarily pretend to be full of bluster," said an editorial in the Sena mouthpiece Saamna on Wednesday.
The newspaper is edited by Uddhav and has party Rajya Sabha MP and spokesperson Sanjay Raut as the executive editor. Raj quit the Sena in 2006 to form his own party.
Pointing to how former Union minister George Fernandes announced BMC workers' agitation just before the monsoon, the Sena said, "Similarly, if a taxi is broken in Mumbai among anti-outsider slogans or if a couple of instances of toll nakas being shattered occur, then understand that otherwise lethargic parties have woken from their slumber and have kicked off their campaign."
Without naming the MNS, the editorial said the only purpose behind these attacks on toll nakas was the forthcoming elections. The Sena has claimed credit for the fierce anti-toll agitation in Kolhapur.
"...once our alliance comes to power, we will abolish toll in Maharashtra. Of course, though the Marathi people were overjoyed at this announcement, some lethargic political parties were jealous and started pelting stones on toll nakas...," the editorial said.
The editorial charged that the MNS, which had in 2012 posted people to count the vehicles crossing these toll nakas and their collection, had tried to pull the curtains down on the issue later.
"Of course, what can we expect from people who feel political benefit is more important than the welfare of Maharashtra and the people? After the Shiv Sena's successful agitation against toll, there has been a wave of such protests. People are trying to immerse their hands in this stream...," said the Sena.