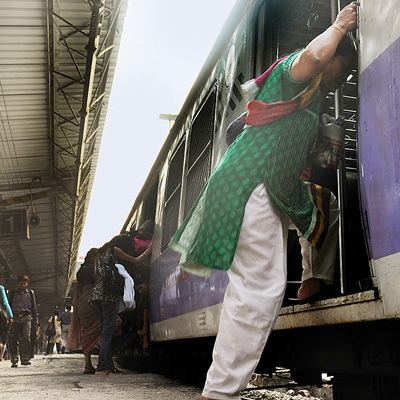 In a landmark order that is bound to save several lives, the Bombay High court has directed the railway board to raise the height of platforms to 920 mm from the existing height by March 2015. The court gave the direction while hearing a suo moto public interest litigation (PIL) taking cognizance of a recent rail mishap where a teenage girl lost her arms after she fell from a local train at Ghatkopar station.
On January 11, Monica More, 16, slipped while trying to board a local and fell into the gap between the platform and train foot board. She lost both her arms in the accident, bringing to the fore the huge risk faced by lakhs of suburban train commuters due to the unmanageable rush during peak hours.
"Every day, almost 70 lakh passengers travel on trains and it is their fundamental right to have a safe travel," said the court while announcing the order.
A division bench of Chief Justice Mohit Shah and Justice M S Sonak directed the railways to release Rs 46 crore in funds to the Western Railway (WR) and Rs 50 crore to the Central Railway (CR) for implementing the raising of the height. The court has also directed the railways to furnish details about the expenditure incurred from the safety cess recovered by it. The next hearing is on August 7.