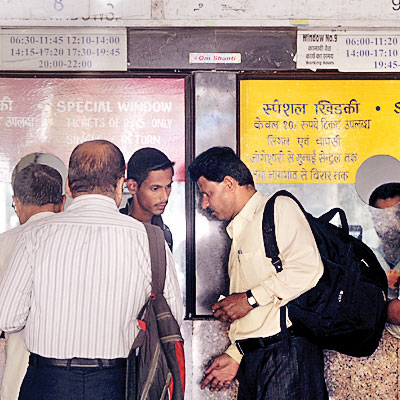 There was large-scale confusion in the railway bureaucracy after a circular reached them on Friday afternoon stating the railway ministry had announced a fare hike in all types of passenger fares, which would come into effect from May 20.
While there would be a flat 10% increase on all passenger fares, there would also be a Fuel Adjustment Component (FAC)-linked fare revision, the circular added.
Even as the railway babus were contemplating why the outgoing government would take such a decision on the very day it faced its worst electoral defeat since Independence, by Friday evening, the railway ministry asked its zonal railway authorities to hold back the fare hike till further orders.
"The hike was supposed to come into effect on May 20. It would have meant bringing out the new fare charts by Monday so that there is no confusion at the ticket windows on the suburban section as well as the outstation passenger reservation centres. It requires a lot of minute calculations," said an official.
The decision to keep the hike pending till a new government takes over has given some relief to the railway babus in the city, with many believing that the new National Democratic Alliance government might just hold back the hike permanently.
City-based railway officials said if the hike is implemented the effect on commuters' pockets would be be substantial as far as suburban season tickets and long-distance tickets are concerned. This enhanced fare would then be subject to a corresponding service tax, all of which would make the hike a considerable one.
This is despite the fact that the railway ministry has spared the reservation and superfast train charges.