Youth flees home to spend V-Day with girl he met online who turns out to be domestic help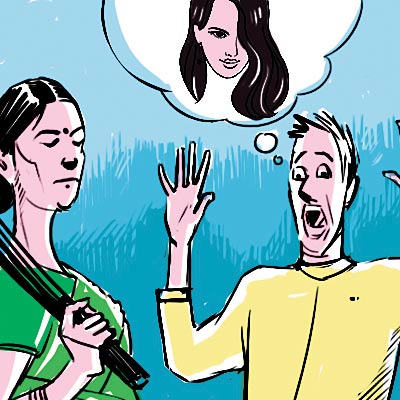 She was his Valentine although he had never met her. Savio Fernandes, 23, who is employed with a reputed management firm in Mumbai, instantly fell in love with a girl named Cynthia D'Mello after chatting with her for hours on Facebook. She looked beautiful in her profile photo and her claim that she worked with a production house did not seem unreal either.
They decided to meet on Valentine's Day when Savio would profess his love for her. But the wait was getting agonisingly long for the Mira Road resident. Despite opposition from his parents, he fled from his house on Tuesday night to meet Cynthia in Pune only to realise that she was a teenaged maid working with a government employee.
"I decided to meet her a day earlier so that I could plan the most important day of my life. I had bought gifts for her and was desperately trying to meet her on the eve of Valentine's Day. However, she kept disconnecting my call. Finally, I reached the address she had told me and found that she was working as a maid with a government employee. She had put up a fake profile on Facebook. The profile photo she used was that of her employer's daughter who is studying in the UK. This girl stayed with a gardener. She hails from Sikkim and her parents sent her to work in Pune through an agent," Savio told dna.
He said he did not doubt her even once during their late-night chatting sessions. "Everything seemed perfect till I reached the bungalow. Now I am scared of falling in love again. My Valentine's Day dreams fell flat on my face."
Savio's father Steven is not amused. "He was adamant on meeting the girl and left home without informing us... We plan to take legal action against the girl," he said.