Says not right for him to interfere as matter is in SC.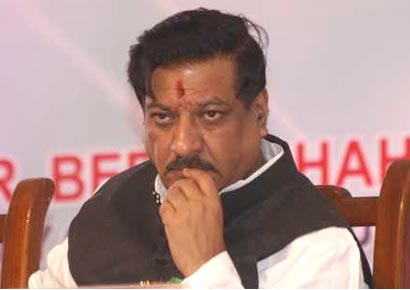 Chief minister (CM) Prithviraj Chavan has refused to interfere in the value added tax (VAT) issue, saying it would be inappropriate for him to do so as the matter was in the Supreme Court. People who have bought flats between 2006 and 2010 will now have to pay VAT at 5% as demanded by the developers. The rate is 1% for those who have purchased property after 2010.
"It will not be appropriate for the CM to reduce the VAT percentage at this juncture. He has taken a safe stand even though 10 lakh buyers are victims of disparity in the VAT percentage," sources from Chavan's office said.
"Developers and the consumer forum had demanded the rationalisation of VAT. The government cannot levy different rates," said Manohar Shroff, general secretary of the Maharashtra Chamber of Housing Industry, Navi Mumbai unit. Congress MLA Ramesh Singh Thakur who had requested the CM to take the final decision said: "Developers are threatening buyers, saying they will cancel the sale agreement if they don't pay VAT."
Ramesh Prabhu, chairperson of the Maharashtra Society Welfare Association, said buyers are in a soup because of the careless attitude of the government. "Buyers should stand united against developers. VAT is not the buyers' responsibility; developers must pay VAT," he said. "The government should intervene and levy 1% VAT for all buyers."