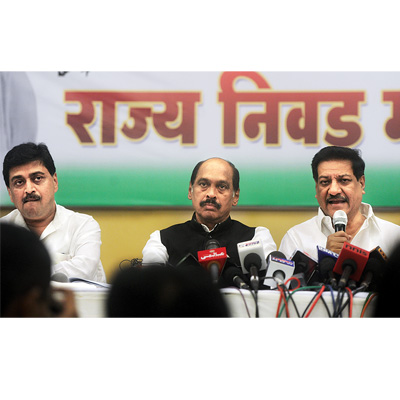 Criticising prime minister Narendra Modi for creating autocracy, Maharashtra chief minister Prithviraj Chavan on Tuesday said making it mandatory for schoolchildren to attend the PM's address on National Teacher's Day has resulted in resentment among students, parents and teachers.
Addressing a press conference in Tilak Bhavan, Chavan said Modi has put the entire government machinery to use for propaganda on Teachers' Day. The CM criticised the circular issued by the Union government in this regard and said, "The letter has used threatening language towards schoolchildren, indicating that they would face action if they don't attend the PM's address."
Chavan said many schools in state have arranged for special buses and even generators for the live telecast of the address despite the fact that they are busy with Ganeshotsav festivities, and have holidays.
When asked why the state government issued the circular to schools through the education department in the first place, Chavan said, "When the Union government issues any circular, the state government has no option but to forward it."
He added that there is nothing wrong in the prime minister wanting to address schoolchildren on Teachers' Day, but it was unprecedented to make it compulsory or face action.
Meanwhile, Haryana chief minister Bhupinder Singh Hooda too has decided to address schoolchildren in his state and telecast the address live on Teachers' Day. When asked about whether he too will follow suit, Chavan replied, "I have been attending the programme to give away state teachers' awards on Teachers' Day. This year, it will be held in Pune, and I will be going for it."