Maharashtra Chief Minister Prithviraj Chavan promised the formation of a transgender welfare board in the state at the first ever public meeting for transgenders (Tgs) in Mumbai on Thursday.
"I am not only the CM of a few privileged classes, but of the entire state. And the state cannot forget people living on margins like the TGs," he said while addressing the first public meeting to strengthen development initiatives for TGs in Mumbai on Thursday where more than 600 community members had gathered, some from as far as Latur, Nandurbar and Yavatmal.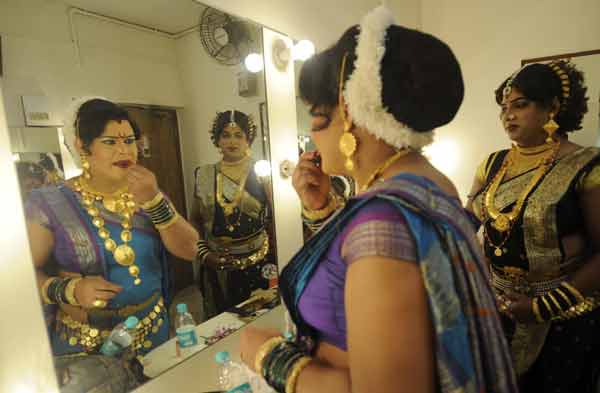 Along with assuring that the state will consider the creation of a special art academy for the community, Chavan also announced the creation of special award for organisations and activists working with the TGs and financial aid for those making films or plays highlighting the plight of the community.
Acknowledging the harassment TGs face from the police he said, "We want to start a programme to sensitise police."

He also promised that the state will look into provision of social security in the form of voter ID cards or aadhar cards, property inheritance rights, adoption rights and the right to contest elections.

Neither he nor Women and Child Development Varsha Gaikwad, whose department had organised the event, touched on primary demands for housing, enumeration or training for jobs or income generation activities despite the fact that this was repeatedly highlighted by community activists who spoke before them.

Dr. Sabina Francis, the first ever TG doctorate from Tata Institute of Social Sciences presented the example of Tamil Nadu as a leading state taking pro-TG measures.
She expected the Maharashtra government to plan similar measures. Others like Urmila of Humsafar Trust said that TGs should be able to enjoy rights and privileges on par with other citizens.
"Various schemes like housing, pension after 40 years of age should be accessible and applicable to the TGs too," she demanded.

TG representative Amruta from Kolhapur spoke of equality before law and expected special provisions like night schools and employment opportunities for the community.

Founder of Astitva (one of the key organisers of the meet), Laxmi Narayan Tripathi, called the programme 'historical'.
Tripathi said, "Almost all sections in society have progressed post-independence except TGs. However, inclusion of sex workers and TGs in the State Women's Policy and today's meet – both these Government Commitments stand as highly significant milestones in our work to ensure dignity to transgender people."

Gauri Sawant of the Maharashtra Trutiyapanthi Sanghatana lamented, "Most participants have neither identity proof like pan card nor means to earn livelihood other than HIV prevention programme. We're unable to get accommodation in decent localities. We expect the Chief Minister and the state to take measures to solve our problems."

Despite this, activists like Bindu Madhav Khire of Sampathik were hopeful. "It is a big achievement that the state has heard us. Now we are hopeful that the CM will make good on his assurances," he said.

Echoing the sentiment, LGBT rights activist Ashok Row Kavi said, "Most of the assurances are of pie-in-the-sky kind. While this sounds very good, the community will have to monitor the promises are followed up with the real thing."