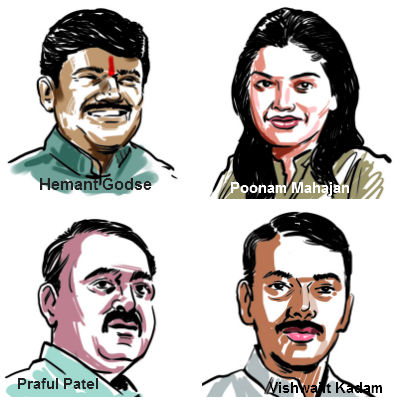 On the eve of the vote counting day, candidates are seeking divine intervention to emerge victorious.
BJP's Lok Sabha candidate from Mumbai Poonam Mahajan, NCP's candidate from Bhandara-Gondia Prafula Patel, Congress candidate from Pune Vishwajit Kadam visited Saibaba temple in Shirdi on Thursday.
Speaking to media, Prafula Patel said that as it is time for results, the nation must show 'Saburi' (patience) – a message given by Saibaba and accept the result.
"Even the exit polls have predicted a victory for the BJP, we will have to wait and see as it is not the final result. We have carried the plank of development and have worked likewise. NCP chief Shard Pawar and myself have been working positively for the agricultural sector. We are hopeful that people will recognise our developmental approach," Patel said.
Meanwhile, Shiv Sena candidate from Nashik Lok Sabha constituency Hemant Godse visited Vaishno Devi temple and sought blessings.