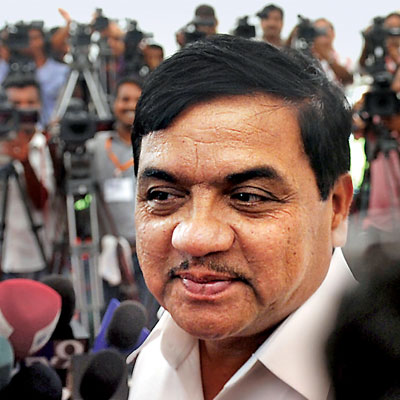 Maharashtra's home minister RR Patil has once again, been caught on the wrong foot. While speaking in the legislative council on Wednesday on the issue of women's safety, he made a callous remark saying, "Even if the government provided a police officer in each home, rapes cannot be stopped."
Soon after he made the controversial observation, he was slammed by members from all corners of the house, with some demanding his resignation. Later, speaking to the media, he said, "I was misunderstood. Women's security is of top priority in the state. What I meant was that the mindset of the people should change"
Patil, while speaking on the floor of the legislative council, added that the number of rapes in Maharashtra was far lesser than those in other states. "Uttar Pradesh records the maximum number of crimes. And Maharashtra is much safer than other states. Even Mumbai is safer than other cities," he said.
Giving statistics of rape cases in the state, he said that 6.34% of rapes are committed by the survivor's brother and father, 6.65% rapes by close relatives, 3% under the pretext of enticement, 42% by known persons, 40% under the pretext of marriage, 21% by neighbours and 18% by friends and colleagues.
Patil attributed the rise in rape incidents to the downslide of moral values and also blamed advertisements aired on television. He said, "Rise in atrocities against women are due to obscene images used in advertisements."
He added that in an attempt to safeguard the citizens of Maharashtra, the government was going to buy 500 new police vehicles with one woman police officer in each. He also said that a special squad of 200 women commandos would soon be appointed to curb chain snatching.
Patil said that phone numbers of the Director General of Police will be displayed at all police stations, so that if any police station refuses to take the FIR in case of atrocity against a woman, she can directly
call up on this number.
Patil informed the house, that April 2014 showed a dip in figures of crimes against women. However, the conviction rate of the cases, presently, is 8 to 17%, though the state government aims to bring it to 40%.
There are 25 special courts and 22 fast track courts for speedy trials of such cases. In addition to this, the government will help rape survivors to get a lawyer of their choice, and has also started a helpline for women (1049).