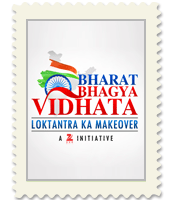 If you are an alert citizen looking to do your civic duty and file a complaint about any illegal activities with the officials, think again.
Two circulars doing the rounds in BMC offices instruct that complainants are to be brought face-to-face with the law breakers themselves. The ciculars issued on October 2012 (Lokshahi Din Procedure) and June 2013 (MCGM Zonal Grievances Redressal Committee) have got whistleblowers raising objections against the municipal commissioner for coming up it.
The circulars require that the complainants submit their complaints in advance, with their photo-identity proof in the form of an Aadhar card, PAN card, etc. The circular entitled Lokshahi Din Procedure issued late last year that 'In order to comply with the Principle of Natural Justice, it is necessary to hear such complaints/grievances in the presence of both the Complainant and the Respondent.'
Aftab Siddique, a civic activist from Khar.said, "Such meetings give the criminals all the information about the citizen so they can pursue him and use tactics that dissuade him from pursuing the matter." Citizens say the circular gives municipal officials a free hand to pass the buck of proving the wrongdoings from the municipal officials to the citizens themselves.
Previously, attending the Lokshahi Din and Grievances Redressal Committee (GRC) meetings was considered a good way to seek lawful redressal of grievances and garner better governance say activists. "But this is no longer the case. The risk to the citizen's life increases when he attends such meetings that are conducted every month," says Borivali resident and RTI activist Krishnaraj Rao. The meetings are usually conducted by assistant municipal commissioners, deputy municipal commissioners, the municipal commissioner and engineers of the BMC.
According to activists, the engineers of the Building Proposals and Building & Factory departments of the BMC are responsible to stop unlawful building activities in their wards but are using the he procedures as a shield to discourage citizens from pointing out the discrepancies.
"It is dangerous to bring the complainant in contact with the accused. The wrongdoers also came to my house and tried to threaten me," said Nikhil Desai, civic activist from Wadala.
He says that such frightening experiences are enough to make most citizens stop complaining in fear.
Despite repeated calls and messages municipal commissioner Sitaram Kunte was unavailable for comment.