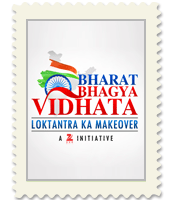 The unsafe tag continues to haunt Mumbai. Five days after an American national was assaulted with a blade in an empty first-class ladies compartment of a local between Marine Lines and Charni Road stations, a 23-year-old woman photographer was allegedly gang-raped in Mahalaxmi on Thursday evening.
Working for a magazine in the city, the woman and her colleague had gone for an assignment to Shakti Mills compound near Famous Studio, Mahalaxmi, when the incident took place. Initial reports said some men allegedly gang-raped the photojournalist after tying her colleague. The Shakti Mills compound is a massive, deserted place and is infamous for drug addicts.
The woman was taken to Jaslok Hospital at Peddar Road around 10pm after which the NM Joshi Marg police were informed about the case. Reports say that the journalist's male friend took her to hospital.
The police said there were five rapists. Three drug addicts have been picked up for questioning. The police had reached the spot and were investigating the case. State home minister RR Patil told dna that the government had taken a very serious note of the incident and will do everything to nab the culprits.
In a statement given to police, the girl said the five goons were present in the Shakti Mills compound. They started making lewd remarks and harassed her. When her friend intervened, two of them assaulted him. Three others took the woman inside the dilapidated structure and raped her.
Earlier this week, American national Michelle Marks, 25, who was in India to work with an NGO, was travelling alone in the ladies compartment of a local when a man got in and tried to snatch her iPhone. When she resisted, he attacked her with a blade.

Recently, a post by an American student, describing how she was "stalked and groped" during her stay in India went viral on social networking sites. She said on her return, she was diagnosed with post-traumatic stress disorder and is now on leave from school after a public breakdown.