dna takes a look at the pet sitting culture in thecity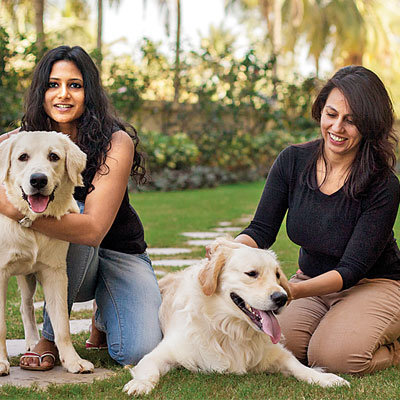 The joys of having a pet entail a great deal of responsibility–from monitoring their diet and taking them to the veterinarian to giving them your undivided attention and often dismissing the idea of a family vacation unless the pet can be provided for. So much so, that frequently one has to relinquish the former if the latter outweighs it. Goregaon-resident Priya John points out, "My kids want a pet; I too love the idea. Then I wonder where will we keep the pet when we go on a family vacation and that is when I put my foot down." If you are battling similar choices, take heart, there is a solution for such crisis–pet sitters.
The concept at large
Many animal lovers in the city are now making a profession out of their love for animals. They are willing to take care of others' pets. Similar to a babysitter, a pet sitter offers his/her services to take care of ones' pet. Quite prevalent in the West, pet sitting is slowly making inroads into India, especially in Tier 1 cities.
There are pet sitting companies that connect pet owners with pet sitters, such as Waggle (www.waggle.in), a site that allows pet owners to find a home away from home for their pets, and a facebook page called Pet-Sitters India. Shyamal Thakker, an Andheri-based pet sitter, has been pet sitting for over two years now. He charges Rs 350 per day for cats and Rs 700 per day for dogs. Thakker says, "I have a space where I let the pets move around freely. It started with my passion for animals. Initially, I was working with NGOs that take care of strays, but later I decided to work on my own. Apart from providing lodging for pets, I also provide them with three meals a day and groom them once a week." Andheri-resident Justin Thomas, an IT professional, who has flexible timings at work, is keen to pet sit. However, according to him, most pet owners prefer their pets to be in their own space. "Though I have received calls and messages to pet sit, managing time despite having flexible timings is an issue. I have mentioned my timings on the Pet-Sitters India forum and if those match with people who want me to pet sit, I am open to it."
Ready for pet sitters?
While there are those who are eager to pet sit, the concept is yet to find many takers. Not many families in the city are comfortable with the idea of their pets being looked after by strangers. Samira Abraham, co-founder of Waggle India, Bangalore (which also caters to Mumbai residents), says, "We started Waggle because our dog is our baby. The house is first the dog's and then ours and leaving them in kennels is not a healthy option. As far as Mumbai is concerned, though there are a couple of pet sitters, I think the concept is yet to catch up in Mumbai."
To know what city pet owners think about pet sitting, we spoke to Bushra S Khan, pet parent to two cats. She says, "After having thoroughly checked a pet sitter's credentials and having at least two to three people vouch for the person's services, I just might think about sending my pets to a sitter. However, having a sitter home is unthinkable. I do not think I can entrust my pet and home to a stranger—it is just a mental block." Andheri-resident Bishnupriya Sen, pet parent of Poshto, a two-year-old Labrador, says, "While it is a good development, as a pet parent I feel apprehensive of trusting a stranger to look after my dog. If the sitter is recommended by my vet or another pet parent, I will probably find it easier to trust the him/her. Also, it is absolutely mandatory that my dog 'approves' of the sitter. I suggest prior meetings with the pet sitter so that the pet is comfortable with the person." So, in spite of pet sitters being keen to help out pet owners, the latter seem to be a long way from letting go of their apprehensions and trusting pet sitters.