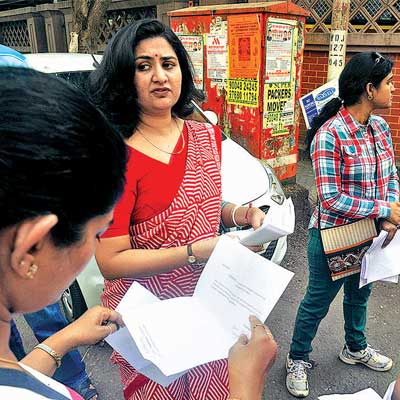 Almost a thousand parents of students studying at Thakur Public School, Kandivli, on Sunday signed up to protest the school's plans to change its working hours.
On January 29, the parents recieved a directive from the school informing them that the school would change its timings for the primary section to 11 am to 5 pm from the present 7.45 am to 2.30 pm. However, several parents had raised objections to the school's plan.
On Sunday morning, parents gathered near the school ground and signed letters appealing to the school to discuss the matter. Members of the school's Parents-Teachers' Association are likely to give the signed letters to the school. "We hope the school understands our problems and addresses the issue at the earliest," said a parent who signed up for the campaign. The parents are scheduled to hold another meeting on Wednesday to take the issue ahead.
Parents had raised concern that the new timings will affect the students' schedule and may not give them enough time for extra-curricular activities. "The proposed timings are inconvenient to most working parents and will also disturb the children's schedule. All these years, the children were used to waking up early for school. The school is defying the 'early to bed early to rise' idea," said a parent. Several parents did not turn up on Sunday but extended support through Facebook.
According to the school, the reasons for change in timings, are to help students have sufficient sleep, to be able to carry home-cooked lunch, exclusive bus service, to provide additional activities and using morning hours for homework. School principal Reetu Duggal did not respond to calls.