You could easily miss it in all the hustle-bustle that surrounds it. The overcrowded Byculla station in South Mumbai hides it comfortably. The crowd that is perennially surrounding the little stall adds to its invisibility. But the locals and the regulars have been loyal to the vada pav sold at this small stall for about 16 years.
Graduate Vada Pav at Byculla is a small little authentic vada pav stall. With the oil always heated to fry some delicious vadas, the stall is never without a customer.
Sagar Namdar, 22 has been standing at the stall since childhood. " This is our family business, its been 16 years since my uncle came here and set up this stall."
Sagar's uncle, Ramesh Pawar came from Satara 16 years ago to bring vada pav to the Mumbaikars.
" It was really famous in our village. With God's grace, it did well in Mumbai also. We now have stalls in Rani Baug, Kalva and Diva areas too," says Sagar.
"We get almost 1500 to 2000 people everyday on our stall. College students, office-goers and even families visit us."
" Our USP is our freshly fried vadas. We will always serve our customers hot vadas with their choice of chutney," adds Sagar.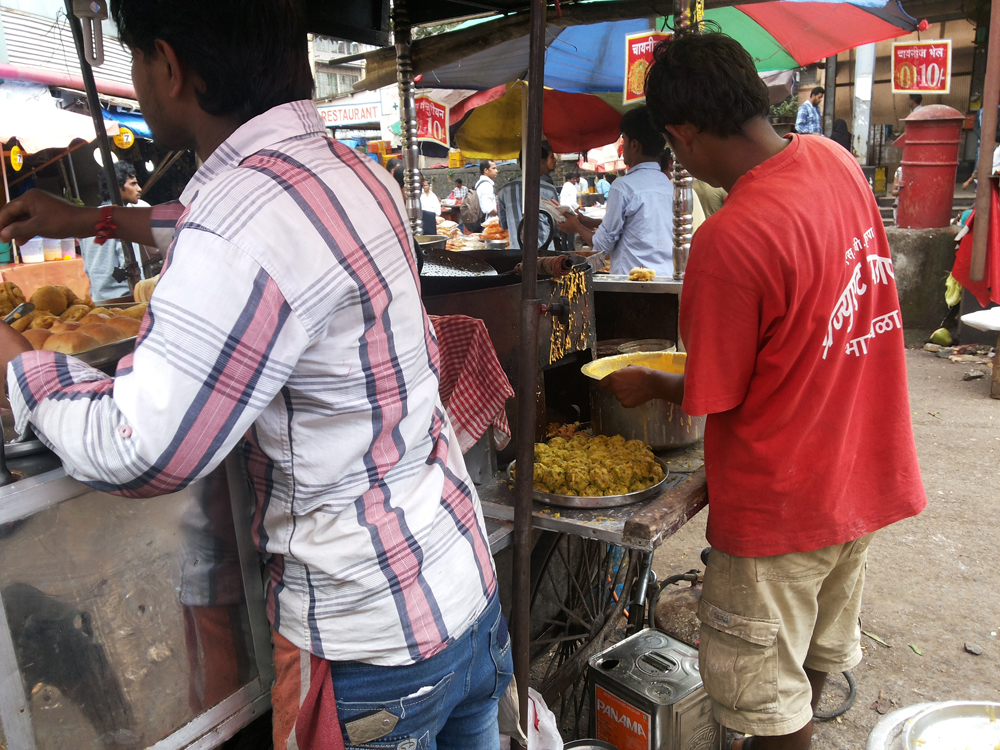 Graduate is famous because its been there for a very long time. It has survived the change around it. It still remains authentic in its flavours and the family is not keen in setting up a proper shop.
"Most of our customers are in a hurry and are looking for a quick bite. If we put a proper shop, we will lose some important customers. Our main aim is to feed the people in this fast-paced city," adds Sagar.
How many kinds of vada pav can you eat at Graduate?
Just one. They also have Samosa Pav which is worth a try too.
How much do they cost?
One Vada Pav is for Rs10 and Samosa Pav is for Rs12.
Who taught them to make vada pav?
Sagar says that all the women in their family know how to make delicious vadas. All the men learn from them. Sometimes the women come up with great innovative ideas to make better quality vadas. Even the chutney recipes are the women's brain wave.
Location
Right outside Byculla (West) station in South Mumbai.