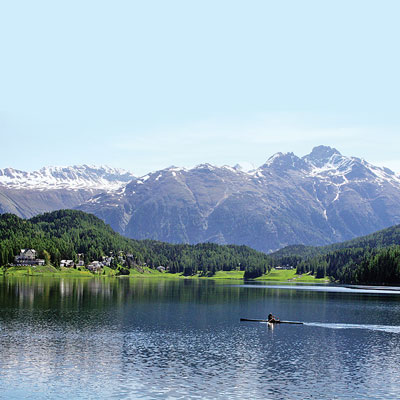 The multimedia blitz of snow-clad mountains like Matterhorn, Jungfraujoch and Mt Pilatus across the city is with good reason — to woo the cash-rich Mumbaikars, who are planning their European summer holiday. And if the unprecedented number of bookings registered in the past couple of weeks is any indication, then Switzerland is the choicest destination for the summer of 2014.
Over 3,50,000 Indians are travelling to Switzerland this summer, with nearly 30 per cent of them — about one lakh — travelling from Mumbai. "The number of Indians travelling to Switzerland have nearly doubled in the past few years," says Ritu Sharma, deputy director, Switzerland Tourism, adding that while locations like St Moritz and Davos — that were for long considered as destinations for business travellers — are now attracting families, traditionally popular places like Interlaken and Lucerne are offering special packages to woo Indian travellers.
As much as the Swiss holiday is the ultimate middle-class dream, the Alpine country is just as keen to lay out the red carpet for the high-spending Indian tourist. While all regions of Switzerland are focused on continental and neighbouring tourists during winter, the focus shifts totally to Asian tourists — especially Indians — for the months of April, May and June, which coincide with the Indian summer holidays. From giving special fares on the all-access Swiss Pass to offering apartments for as little as Rs3,000 per night, the deals are attractive enough to negate the 27 per cent rise in the Swiss Franc in the past one year. "The apartments are nearly sold out for May. Switzerland is in demand," says Toovey Abraham, CEO, Swisstours, adding that Mumbaikars are not only staying longer in Switzerland this year — an average of seven days compared to the earlier five — but also upgrading to more premium properties, spending an average of Rs5 lakh for the week-long family holiday.
Meanwhile, for the well-heeled yet value-conscious Mumbaikars, Switzerland packs in the best of both worlds. "Switzerland is not only amazingly beautiful and picture-perfect, but it's also an efficient, tourist-friendly country where holidaying is easy and effortless. You can stay in a centrally located city like Lucerne or Berne and travel to any part of the country in a couple of hours," says Chembur-resident Ashish Mathur, whose four-member family will be among the one lakh heading for the Alps this year.