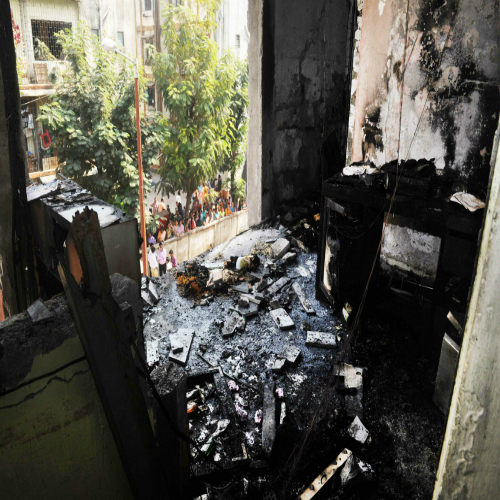 At least one has died and 10 others are feared injured in the LPG gas blast in Tilak Nagar, Chembur.
Seven women, including three men are injured in the incident, while the condition of the two women is said to be serious. The incident took place at around 7.00 am. The accident took place at a residence in Sandip colney on PN Lokhande road in Tilak Nagar.
Victims have been taken to Rajawadi hospital in Ghatkopar for treatment.