MTDC builds specialised heritage suite with library on 1880s property at popular hill station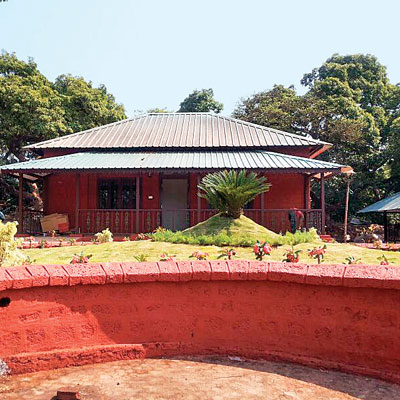 Solitude gives birth to the original in us, to beauty unfamiliar and perilous — to poetry. -Thomas Mann, German novelist, writer, critic and Noble laureate in 1929
A quiet hill station in Maharashtra will now provide the perfect writing experience for authors and poets. The Maharashtra Tourism Development Corporation (MTDC) has built a specialised heritage suite for writers on a property built in the 1880s in Bacheri village of Mahabaleshwar, approximately 520km from Mumbai.
Located in a corner, the writers' suite will have a library in the adjacent room to benefit creative and intellectual minds. Though finishing touches are still being given to the suite, MTDC officials said it will have a writing table, artefacts and lush interiors to provide a surreal experience for guests. "To add to the ambience and feel of the suite, a rocking chair will be placed near the window," Jagdish Patil, MTDC's managing director, told dna.
Immensely popular among tourists, Mahabaleshwar is known for the solitude it offers apart from its soaring peaks, breathtaking valleys, lush flora and cool mountain air. Mahabaleshwar, which is referred to as the God of Great Power in Sanskrit, was once the summer capital of the Bombay Presidency during the British Raj.
Writers are already excited at the prospect of letting their creative juices flow at the Mahabaleshwar suite with birds chirping in the background. "Earlier, during the era of kings and emperors, writers and poets were encouraged to nurture their talent, which is not the case at present. The new initiative by the tourism department seems to be a good effort in creating a positive direction for writers and poets," said Mumbai-based Gujarati playwright Praveen Solanki, who has written 193 full plays, including the acclaimed Gandhi Virudh Gandhi.
Despite the suite being built on a premium property, officials said the tariff will be lower than what private hotels and resorts in Mahabaleshwar offer. A final decision on the rates will be taken soon. The single unit of a writer's suite is part of a cluster development of 24 heritage suites. The MTDC's heritage property was first built in the 1880s by the British administration and was part of the governor's office's estate.