Don't rule out romance on air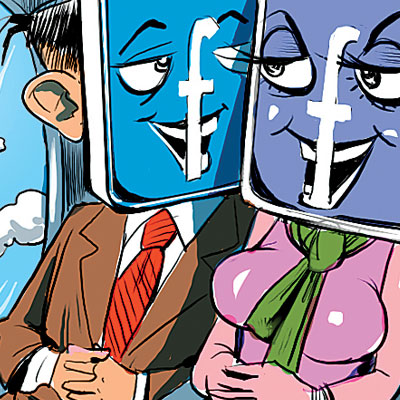 Your next flight journey could possibly help you find a soulmate.
Those travelling by South African Airways from Mumbai can now choose their seats after going through the Facebook profiles of fellow passengers.
Passengers have to create a profile by registering themselves on the airline's website and keying in their flight details, along with their Facebook profile contents. The system allows people to view fellow travellers' profiles and select seats.
"Such a social check-in will allow passengers to not only enjoy the journey but also seat beside like-minded people they are comfortable with and socialise with them," Sajid Khan, country manager, South African Airways (India), said.
In the past, other foreign airlines like KLM Royal Dutch, Malaysian Airlines and Finnair introduced similar initiatives.
According to aviation industry insiders, the rules of the game is that passengers should enter in their profile only those details that they want their fellow travellers to see. Passenger profiles will get deleted once the journey is completed.
Though the airline's move is a clever use of social networking media to boost sales, frequent flyers contacted by dna said this could be infringe on privacy or even lead to stalking. "Despite all its advantages, one has to still be careful and not key in details that they would not like strangers to see," Vivek Nath, a social media expert and an avid traveller, said.
Apart from Facebook buddies promoted by the airlines, there are several dedicated aviation dating websites for people constantly moving around airports across the world. Meetattheairport.com is one such website where passengers can network while waiting to board a flight.
But sceptics question the concept of dating at public spaces like airports and maintaining a long-distance relationship. "It sounds too impractical," Shushma Sharma, an entrepreneur and a frequent flyer in her early 30s, said.
Social check-in is available for passengers travelling on all flights of South African Airways connecting Mumbai to Johannesburg. The passengers can also choose not to participate in it.
Aviation experts say airlines across the world keep coming up with such marketing gimmicks to attract passengers. Some other airlines have held photo exhibition and auctions, wine tasting competition, etc.