Pvt hosps refusing 'blood on call' to be penalised, says health minister.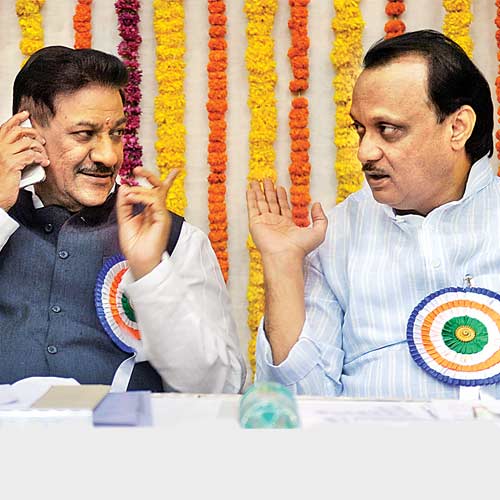 "Blood, a crucial amenity, is to be handed out to patients in need on a priority basis," state health minister Suresh Shetty said on Tuesday as the state health department rolled out the blood-on-call facility or Jivan Amrut Seva.
Through this service, you can call 104 (a toll-free number) if you need blood. This is the first such facility in the country.
Shetty was speaking at the inauguration of the service in a function at JJ Metropolitan Blood Bank in JJ hospital, Byculla.
"It has come to the fore that private hospitals in the city do not accept blood sourced from places other than their own blood banks. These hospitals consistently function in a high-handed manner," said Shetty. "Private hospitals, which deny patients the blood-on-call facility, will face the music from the regulatory authority."
The authority, State Blood Transfusion Council, has the authority to suspend or cancel licences.
Shetty said the action of private hospitals has often traumatised patients' relatives who are forced by them to buy blood bags at exorbitant rates from the hospital's blood bank, besides having to arrange for replacement donors.
Chief minister Prithviraj Chavan said the person from 'Jivan Amrut Seva' programme will come and collect the patient's sample from the hospital and get it processed at the nearest blood bank.
"The requisite amount of blood bags will be supplied to the patient at Rs450 a bag," he said.
Activists, however, are sceptical of punitive action being actually taken if private hospitals do not cooperate. "Hospitals like Lilavati or Kokilaben refuse blood bags arranged from other banks, besides the unethical practice of demanding replacement," said Vinay Shetty of Think Foundation, an NGO. "With no punitive measures specified, private hospitals escape accountability."
The Supreme Court and the National Blood Policy have frowned upon the mala fide practices of private hospitals, he said.
Just a call away
The state government rolled out its blood-on-call facility through which you can call 104 (toll-free) if you require blood. A person from the facility will collect the patient's blood sample, get it processed at the nearest blood bank, after which the required number of blood bags will be supplied to the patient at Rs450 a bag.