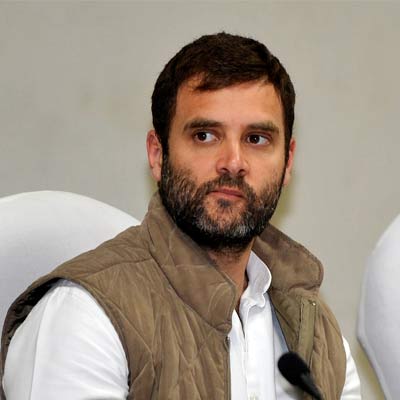 Congress vice-president Rahul Gandhi's experiment of the US-style primaries for selection of the candidates in 16 Lok Sabha constituencies has unnerved senior leaders. The first one to raise the banner of revolt openly is the irrepressible Union minister for steel Beni Prasad Verma. He, however, told dna from Lucknow that he was not opposing Rahul Gandhi but the idea of copying US system.
"I did not intend to oppose or insult Rahul Gandhi. I said nothing against him. We are all fighting elections together. I just said the system used in American cannot be replicated here as it is. You see in UP, the Samajwadi Party has conspired. They enrol as Congress members and then vote in primaries. That means wrong candidate will be chosen. How can you check it? In India, a leader has his ears to ground. I can ensure 50 seats for party in UP. I don't feel threatened. I just raised valid points. We are party known for democracy and we can raise issues. That doesn't mean we have differences," he said.
Verma was earlier quoted by media saying he did not agree with Rahul and his system. "I feel tickets are being auctioned," he said in Lucknow. He, however, denied having alleged auction, but insisted he raised valid points to ponder for the party leadership.
The next round of polling for the primaries takes place on March 3 in Mandsaur (MP), Jhunjhunu (Rajasthan) and Ambedkar Nagar (UP), with the nominations closing on Tuesday, followed by March 6 in New Delhi, and March 9 in Wardha, Dakshin Kannada and Bhavanagar where the nominations close on Friday.
While the primaries will be held on March 11 in North-East Delhi, the last round of the same will be in Baroda (Gujarat), Bangalore North and Latur on March 13, with March 7 as the last date for filing nominations.
Mandsaur, New Delhi and North-East Delhi are the only three constituencies Congress won in 2009. Jhunjhunu was also won by the Congress but fell vacant with the death of then Union minister Sis Ram Ola.
Two union ministers — Kapil Sibal and Krishna Tirath — had earlier protested and got their constituencies removed from the primaries by complaining to Rahul Gandhi as to why their constituencies were being singled out. They were later lobbying to select all candidates in the capital through primaries as realisation dawned on them that running away from the primaries will mean they do not enjoy trust of own partymen in their constituencies to get re-nominated.