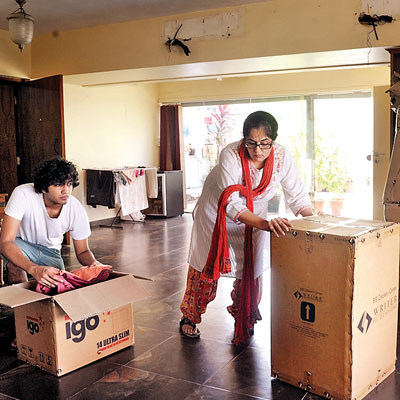 There may still be a ray of hope at the end of the tunnel for the Campa Cola residents.
"We are working at something and now its upto the government as well," said Mukul Rohatgi, counsel for the residents, not wanting to elaborate. "But we will definitely do something before the May 31," he said.
The SC on Monday refused to extend the deadline while hearing an application filed by the residents in a bid to save their homes. The application was filed in the special leave petition which was dismissed.
"Even after the final order, if it is against the residents, they have remedies. They can re-approach the SC by way of a review petition and then a curative petition," said Rohatgi.
In the backdrop of the SC order, the BMC can go ahead with the demolition.
An advocate, who did not wish to be named, said that the resident can file a comprehensive petition before the SC under Article 32 of the Constitution. The article gives an extensive original jurisdiction to the SC in regard to enforcement of Fundamental Rights.
In this comprehensive petition, the residents can also seek relief against the builder/ developer who cheated them by selling illegal flats.
They can approach the civil court or criminal court. They can even knock the doors of the consumer forum under the Consumer Protection Act.
Advocate Uday Warunjikar said they can go after the persons who cheated them. "They can enforce their contractual right for recovery of amount and compensation," said Warunjikar.
Advocate Abha Singh said that the residents have the remedy to file a criminal complaint with a metropolitan magistrate over the cheating issue. "Apart from the developer or seller, responsibility also needs to be BMC officers. How did they (BMC officers) allow such illegal construction to come up," said Singh.
"Care should be taken to ensure that there is no Campa Cola in future," added Singh.
Seven high-rise buildings were constructed at Worli's Campa Cola compound between 1981 and 1989. The builders had permission for only six floors. One of the compound buildings, Midtown, has 20 floors and another building, Orchid, has got 17 floors.
Read Also:
Shiv Sena, BJP demand ordinance to save Campa Cola flats
Supreme Court refuses respite to Campa Cola residents; BMC to float tenders for razing unauthorised portions