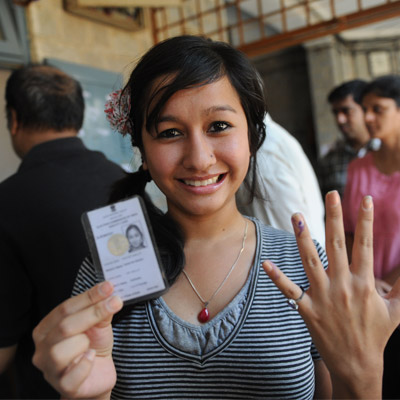 While it may seem that the voting fever has gripped Mumbai, the same is yet to reflect in the polling numbers as of early Thursday morning. Voting percentages continued to remain low in most parts of the.
In Mumbai South Central, which consists of Dadar and Mahim areas, the voting was a meagre 6.03%, while Mumbai South did a little better at 7.40%.
North Mumbai fared much better at 9% and North West at 7.99%.
The worst turn out yet this morning has been in North Central though, with a meagre 5% of the voter base having turned up to vote this morning. North Central is seeing a tough battle between the Congress' local heavyweight Priya Dutt and the BJP's Poonam Mahajan.
Be a Vote Guru. Encourage your friends to go vote. Share your message and/or your inked selfie with #dnaVoteGuru on Twitter to win movie vouchers. #Mumbai
(With inputs from Ateeq Shaikh, Eknath Makne and Mustafa Plumber)