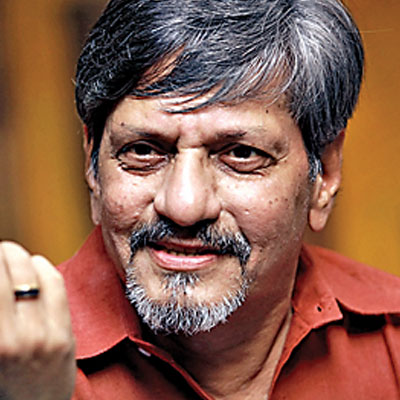 The Bombay High Court has said that the Lok Sabha polls were conducted in the state according to due procedure and it has refused to give any relief in the matter of voters whose names were deleted from the electoral roles.
A division bench of judges Abay Oka and MS Sonak was hearing a bunch of petitions, one of them by actor Amol Palekar and his wife seeking that citizens whose names were wrongly deleted from the voters' list should be allowed to exercise their franchise before the declaration of results on May 16.
Nevertheless, the judges directed the election commission to update the voters' list before the assembly elections due in October, after giving due publicity about the matter in the newspapers in Pune and Mumbai.
The court accepted the statement of the advocate general Darius Khambata that those voters whose names were missing from the list in the Lok Sabha elections have an opportunity to re-register themselves before the forthcoming assembly elections.
The court asked the citizens to register themselves by filling form 6 and submitting the necessary documents and it directed the commission to decide on such applications preferably within 30 days.
Earlier, the advocate general submitted that the revision of electoral rolls began in 2012 after the election commission noticed that there were a large number of bogus voters and duplication of names. This was also because the state lagged behind in issuance of election identity cards.
Khambata said the first round of deletions took place in January 2013, the next in September 2013 and the last round was undertaken on January 31, 2014. Voters whose names were deleted had a statutory remedy of objecting to the deletion of their names and to file an appeal.
During the exercise, the draft electoral rolls was published on September 16, 2013 and even after the last round of deletions a special drive was conducted to register fresh voters. But the voters who now claim that their names were deleted illegally, did not bother to avail of these remedies.
The court will schedule the matter for final hearing after the parties to the case file their replies within eight weeks.