While Ratan Tata, Pramod Mittal, Anand Mahindra, Nirav Modi and Ness Wadia won the top votes for male Vanity Fare Newsmakers of 2013, here are the winners in the female category...
NITA AMBANI
Birthday of the year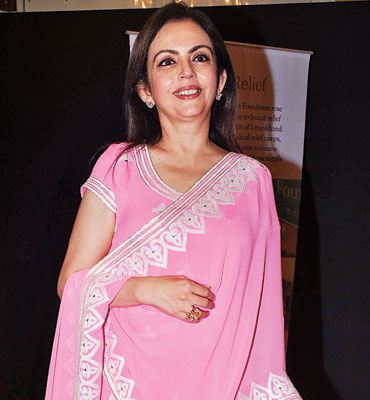 All roads and most chartered flight plans led to majestic Jodhpur for the 50th birthday party of the first lady of corporate India, Nita Ambani. Two palaces had been decked up for the celebrations which was attended by a hand picked guest list of around 300 VIPS. Preparations for D-Day lasted over a month with Nita herself making day trips to personally inspect every aspect of the hospitality. Spread over two days, the celebrations included a celebrity ball at Umaid Bhavan Palace which doubled up as a belated birthday celebration for Ambani twins Isha and Akash. In contrast, D-Day - which coincided with Dhanteras - was more about family bonding with dance performances, poojas and a lavish vegetarian feast at the magnificent Bal Samand Lake Palace. The best of both worlds.

VILLOO POONAWALLA
Tribute of the year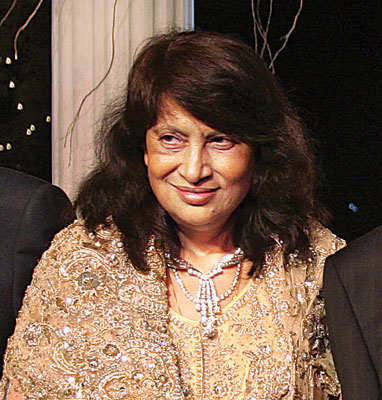 If there was anyone in the Poonawalla family more passionate about horse breeding and racing than patriarch Cyrus, it was his late wife Villoo. The adventurous lady was a gifted sportsperson — she played hockey in her youth and was one of the few women fencers of India — but her biggest passion was horse riding. She was just 18 and riding bareback in Mahabaleshwar when Cyrus had first met her. While her husband's concern for her safety forced her abandon dreams of riding in the Gymkhana races, she was a regular at the Amateur Riders Club for the longest time. Cyrus' tribute to his companion of 44 years was a new international stud farm in the UAE called Villoo Poonawalla Racing and Breeding and a special race in the Ladies' derby in her memory. Sweet indeed.

ZINIA LAWYER
Fallout of the year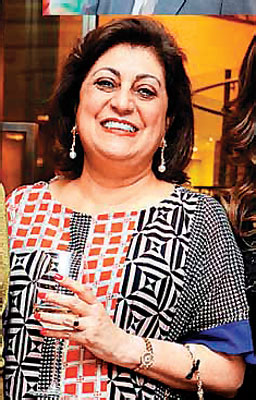 Her family was among the Parsi elite and well established in the real estate business but Zinia Lawyer decided to try her hand in the brewery business — the original beer baroness set up Mumbai's first home grown beer brand, London Pilsner. It became popular enough for her good friend Vijay Mallya to come shopping for it, and she eventually accepted his offer without reading the fine print. It was the beginning of a chain of events that finally undid their friendship. The dispute itself was over Rs3 crore, an amount either party could also do without — but the bad blood over a promise broken led to a clash of egos. Things came to a point when Zinia decided to take legal recourse and the former friends have now escalated the matter to the Supreme Court. You know what they say about mixing friendship with business.
PRIYA AGARWAL
Love story of the year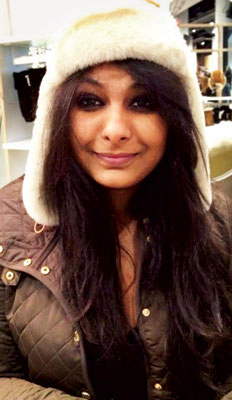 She's heir to a family business that is conservatively estimated to be worth $12 billion, he held a modest desk job with software solution firm in Tokyo. But cupid struck soon after Priya Agarwal met Akarsh Hebbar in Mumbai and collaborated on an NGO called Youth Organisation in Defence of Animals. At a time when marital alliances are seen as opportunities for corporate alliances between business families, at least Priya's marriage to Akarsh is based on real love rather than a financial arrangement. It's inspired the young man's father-in-law Anil Agarwal to personally groom him to take his place in the family business, starting with his relocation to England and enrolling for an MBA degree at London Business School. It's a stroke of incredible luck for Akarsh — fairy tales are usually about some Prince falling in love with a beautiful girl who is a commoner and not vice versa.
RAJASHREE BIRLA
Matriarch of the year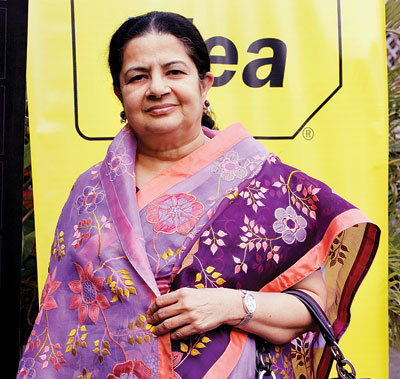 She's a very progressive grandmother and has always been a huge fan of devotional music, so it didn't seem strange at all that Rajashree Birla would come up with the idea of blending karaoke with bhajans in a DVD. But that was just the beginning — the Birla matriarch made sure that all the unsung talent in her family came to the fore in this special project. So while her grandson Aaryaman sang Vaishnav Jan To Tene Kahiya, his aunt Vasavadutta (Kumar Mangalam's sister, who is married to Shishir Bajaj's son Kushagra) gave a wonderful rendition of Thumak Chalat Ramchandra. The two special talents unearthed were Vasavadatta's daughter Anandmayi who sang hum ko man ki shakti dena and Kumar's youngest daughter Advaitesha who made her debut with Payoji Maine. When it comes to grand moms, Rajashree Birla is definitely India's idol.