Various non-complying establishments get notices.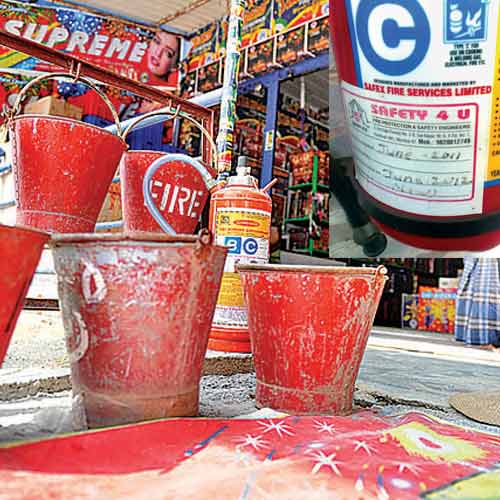 Shortage of manpower and work pressure has been forcing fire department officials from Cidco to not go for drives regularly to conduct fire safety audits.
The officials say they have been visiting residential and commercial complexes as well as industrial units to check whether proper fire management systems have been installed by the owners, despite facing difficulties as the ones mentioned above.
"Despite facing issues, we have been conducting regular check-ups at establishments in Kharghar, Kamothe, New Panvel, Kalamboli, Ulwe, Dronagiri, Taloja, to name a few, administered by the Cidco. Whenever we visit any commercial or industrial unit or housing societies, we do check whether the structure practises proper fire safety measures. If not, we send them notices and ask them to renew the licences," a senior fire department official said.
He added that in three months, Cidco has issued 20 notices to various establishments for not adhering to the norms. "Some of them voluntarily renew the licences, but still there are many who do not renew them within 120 days, which is the prescribed limit. In such cases, we have to issue them notices," the official added.
Another fire department had earlier said only 25% of around 10,000 housing societies, commercial complexes, educational institutions, and other buildings for whom obtaining fire NOC is compulsory, go for fire safety licence renewals regularly.
Cidco's fire department has only 58 personnel to cater to the areas falling under its jurisdiction.
What next
Cidco's fire department have sought additional manpower and vehicles, and it is yet to be approved by their administration and the state government.