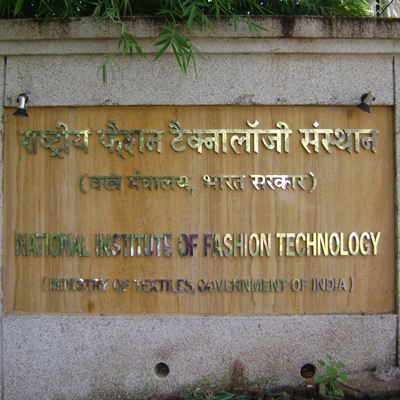 The joint efforts of National Institute of Fashion Technology (NIFT) and City and Industrial Development Corporation (Cidco), in training the youth from NMIA project-affected villages to make them capable of landing a job, have yielded positive results. The training programme received an overwhelming response from the villagers, with the trainees marking 100 percent in attendance.
A month ago, when training programme had just begun, the belief was largely that the villagers would not attend with enthusiasm and just stop coming over time. But, the three-month intensive training programme was received warmly by the villagers.
"In all, 49 women took admission to the dress-making course, and 48 of these have been attending the sessions regularly," said Nilima Rani Singh, director, NIFT Kharghar. She added that the trainees reached the campus in time, every weekend.
"About 40% of the women attending the training programme have shown interest in working upon completion," said Singh.
NIFT is among the premier institutes for fashion and apparel designing run by the government of India and its training programme and certificate course is widely accepted across the country.
In fact, NIFT especially designed five short-term courses that will be job- oriented. "NIFT mostly offers degree courses. But, we have designed five short-term courses to serve them," said Singh. The courses include dress-making, pattern-making, fashion photography, entrepreneurship and salesman. "With the airport coming up in the vicinity, there will be more job opportunities and those with training will be preferred over others," she added.
The three-month course will be very intensive and students will be taught dress-designing, process of bulk production, skills required for fashion photography, handling one's own retail shop and workforce for retail shops.
"The course will also help youths who want to start their own business unit," said Singh.
According to Singh, professionals are in great demand in big retail brands like Shoppers Stop, Adidas, Pantaloons, Big Bazaar, to name a few.
"We will also help them in placement upon successful completion of the course," said Singh. At present, NIFT is running two batches on weekends.
A major part of course fee will be borne by Cidco, while the remaining will be taken care of by NIFT. "The total fee for the course is Rs50,000 and NIFT has waived off Rs20,000," said Singh. Of the Rs30,000, students will need to pay Rs3,000 and Cidco will pay the rest.
The planning agency decided provide training programmes after Tata Institute of Social Sciences carried out a survey of 10 villages among the age of group of 18-53 years.
Post the success of the dress-making course, NIFT is all set to start its fashion styling course that will enable women participants to understand the importance of different outfits on different occasions. "We will teach them what kind of dresses are required in different occasions and how it can be worn like for weddings," concluded Singh.