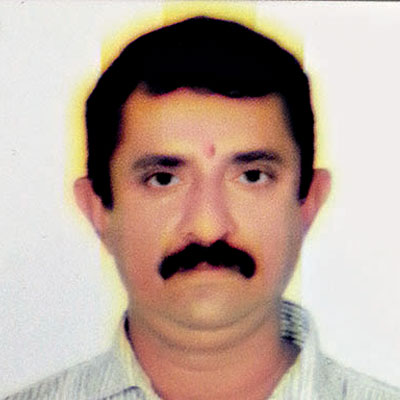 The woman linked to the gruesome tragedy in Nalasopara on Wednesday, in which one Shridhar Shetty smothered his two daughters to death and later hanged himself, told dna on Thursday that she was not married to the man and that she had wanted to start a new life with her boyfriend on Valentine's Day.
The 40-year-old man had written five messages on the wall of his rented house which summarised to say that he had committed the ghastly deed because his wife was having an affair with his neighbour.
Shetty, a resident of Ganesh Shopping Center at Achole Road in Nalasopara East, killed his two daughters, Shraddha, 9, a class 4 student, and Sanidya, 4, and later hanged himself. In his messages, he blamed his wife, Sonali, 29, who had eloped with his neighbour, Tejas Doshi, 34, for committing the deed.
Sonali Shetty alias Hellen D' Cunha, a beautician, told dna: "I was not married to Shridhar; we were in a live-in relationship after he left his wife. I stayed with him only to protect the interest of my daughters whom I had with him.
"On various occasions he assaulted me, so I decided to start a new life with Tejas, whom I had grown fond of. On February 8, I asked Shridhar to free me as I wanted start a new life. On February 13, I went with my daughters to Shirdi and returned on February 17. I then explained everything to him. And a week ago he gave me an affidavit saying he had no relation with me," said Sonali.
The Investigation officer, Sunil Lokhande, confirmed that the couple were not married and hence IPC section 306 (abetment to suicide) couldn't be pressed on Sonali and Tejas. Moreover, no complaint has been lodged against them by the family members of the deceased.