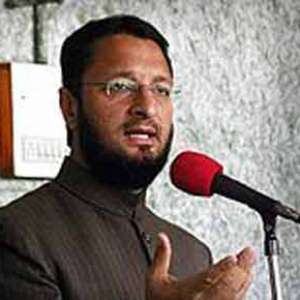 Seeking to gain its maiden political opening in Maharashtra, the hardline All India Majlis-E-Ittehadul Muslimeen (AIMIM) is looking to forge alliances with Dalit outfits. This may not portend well for the ruling Congress-NCP, especially after its poor show in the Lok Sabha polls.
AIMIM leader and Telangana MLA Akbaruddin Owaisi lashed out at the Shiv Sena over the force-feeding of a Muslim man in Delhi and questioned their reaction in case someone "thrust a piece of meat" in the mouth of a fasting vegetarian Hindu.
"We want to give representation to people who are oppressed and marginalised. The Dalit and Muslim combination will be a new force in Maharashtra politics. No one will be able to become chief minister without the permission of Muslims and Dalits," said Owaisi.
The party is looking to contest from places like Mumbra, Mumbai, Aurangabad and Malegaon.
Owaisi demanded that PM Narendra Modi make a statement on the roti issue and questioned if these were the promised "Acche Din".
"The NCP and Congress have taken Muslims for a ride for years," he said adding that the Congress made Muslims insecure by showing them fear of Hindutva elements.