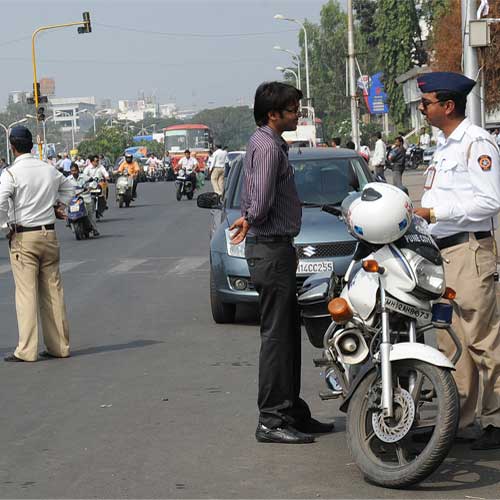 While the traffic police do more than just their job by helping those who are ailing or fall prey to crimes, many a times, they unfortunately wind up bearing the brunt of citizens' ire. This year, as many as 30 instances of traffic policemen being assaulted by citizens and motorists came to light.
The complaints range from assault and use of abusive language by the public to misbehaviour, snatching of policemen's caps and gesturing at women constables.
In 2011 and 2012, 83 cases of assault on traffic police personnel were collectively reported and around 100 people were arrested for these attacks, whether verbal or physical.
Of the 30 cases, maximum number of assault cases (six cases) had taken place in Pydhonie, followed by five cases in Bandra, four in Trombay, three each in Matunga and Kandivli, two each in Mahim, Mulund and the airport area and one each in Wadala, Ghatkopar and Malad, police statistics revealed.
After regularly getting reports of traffic policemen being manhandled by the public and motorists, the department had taken stringent measures such as providing firearms to its personnel, including women, and training them in martial arts and self-defence.
"We have a force of around 3,000 traffic police personnel, including women, and we aim to provide all possible services and help to the society. However, it is saddening that we have been at the receiving end and become victims of public anger," said a traffic police inspector, requesting anonymity.
Read dna special: Traffic control apart, they rush the sick to hospitals, catch criminals too...