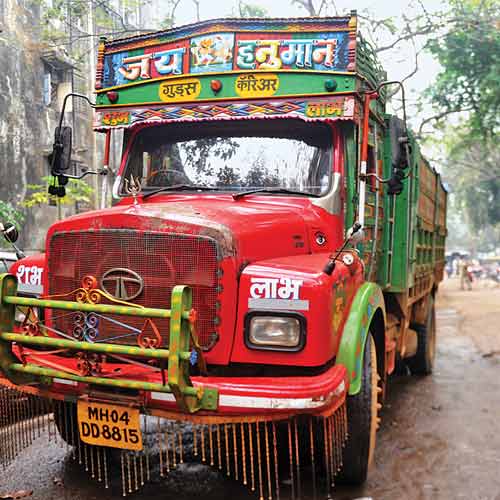 A teenage biker died while his friend, who was riding pillion, sustained injuries when a truck rammed into their bike in Chembur (east) around 9.30am on Tuesday. The Thane residents – deceased Mohit Balram, 19, and his friend Akash Sadhwani, also 19 – were on their way to Swami Vivekananda College in Chembur where they studied. The truck driver has been arrested.
The police said that the truck hit the rear of the bike after its driver lost control.
Senior inspector Pralhad Panaskar of Chembur police station said that the truck driver tried to apply the brakes but the vehicle did not halt in time. "The two boys were dragged a few metres along with their bike. Due to the impact of the accdient, Balram sustained severe head injury while Sadhwani escaped with minor injuries on the leg," said Panaskar.
A few people present at the spot took the two boys to the municipality-run Rajawadi Hospital in Ghatkopar. "While Balram was declared 'dead on arrival', Sadhwani was administered first aid and was discharged by evening," said Panaskar.
The driver of the truck bearing registration number MH 04 DD 8815 has been identified as Sanjay Gawed, 37. He is a resident of Mulund, said the police.
"A case has been registered against the truck driver under section 304(A) of the Indian Penal Code which allows arrest for causing death by negligence. He will be produced in court on Wednesday.
BEST bus steering wheel rod snaps
A BEST bus commuter sustained injuries when the bus he was travelling had a collision with another BEST bus in Borivali (east) around 7 am on Tuesday. The rod of the steering wheel of one the buses (route 701) broke, causing the accident. The injured passenger, Salim Butawala, 43, has been admitted to hospital with a fractured leg.
Senior police inspector Bharat Worlikar said the buses were not speeding. He said no case has been registered. "We will probe if it was a mechanical fault or negligence that led to the accident. No arrest has been made," he said.