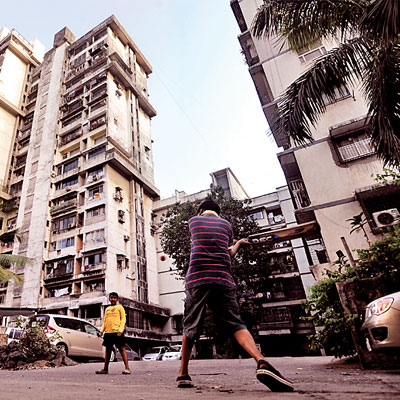 The BMC, on Monday, deferred its decision to demolish the illegal flats in the Campa Cola compound in Worli taking into account the last rites of Vinod Kothari, which are to be performed on Tuesday. Kothari died on Sunday following a cardiac arrest. The civic body will now start the demolition process of the 96 flats from June 20, authorities said.
"It will be inappropriate from the humanitarian point of view to carry on with the demolition when the people in a family will be taking out funeral procession. They are also to hold a prayer meeting on June 19. So, we have decided to postpone the drive until Friday," additional municipal commissioner Mohan Adtani said.
The BMC has also informed that it would go slow with the demolition of the flats owned by families of Kothari and the Orchid apartment resident, Chakravarty Chawla, who died on June 8.
"These families are still mourning the deaths of their dear ones. So we will not touch them until the mourning period is over. In the case of other flats, we will go ahead with the drive as planned earlier," Adtani said.
Meanwhile, BMC reiterated that in the initial phase, it would cut the electricity and gas connections to each of the flats that are to be demolished. Civic officials, however, refused to divulge further details. "We have the personnel ready for the job. We have also spoken to cops, who will deploy adequate number of men during the drive. If the residents protest during the drive, it will be considered contempt of court," Adtani warned.
The Supreme Court had in February last year ordered demolition of the illegal flats across seven buildings in the compound due to FSI violation. The six-month breather given by the SC to the residents to vacate the flats expired on May 31. However, the residents have refused to give up their homes, insisting that the state government intervene and protect them from being pushed out on to the road.