It's been around for ages. Aaram vada pav is famous for its large vada and soft pav served with onions and red garlic chutney. Located bang opposite CST station, it is the favourite breakfast and evening snack place for thousands of Mumbaikars everyday.
Started in 1939, the small eatery was opened by Shrirang Tambe who first started out selling milk products after setting shop in a shut down British beer bar. Today, it is still known as Aaram Milk Bar but is famous for its Maharastrian snacks like sabudana vada, dahi misal, upma, kande pohe, thali peet, zunka bhakri, kothmbir vadi and of course, the hottest selling item - the white vada (They do not add turmeric to the mixture).
Kautubh Tambe, one of the owners tells us what makes their vada pavs special: We serve them hot and fresh, and never re-fry.
He recalls the old days when in 1995 the vada pav was sold for Rs 5. Today it is Rs 15 and they have started cheese vada pav. "There was a demand for it".
One of their loyal customers, Sonal Shah says whenever she visits CST on business trips, the cheese vada pav at Aaram is a meal she has to have. "They've been selling these for years, and even mom visits this stall."
Here's a short video at the Aaram stall: How to make a vada pav in 6 seconds: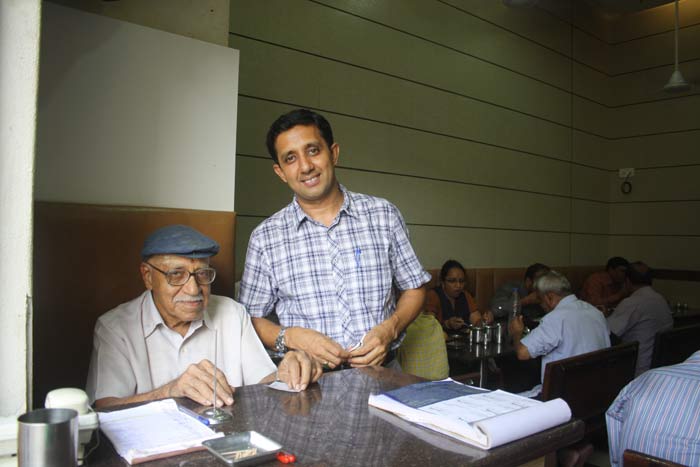 The Tambes at Aaram Milk Bar celebrated 74 years of serving up meals.