Denying any talk with Singh, party spokesperson says he may be making such claims to up bargaining power with other parties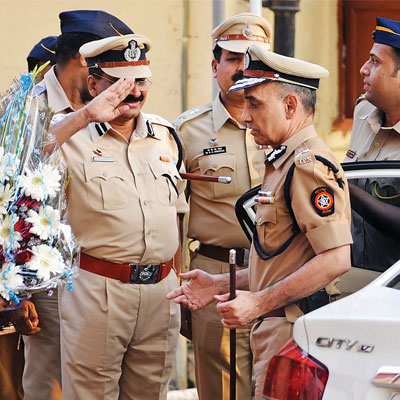 Even as Mumbai's commissioner of police Satyapal Singh claimed that he has a choice of offers to pick from to kick-start his political career, the Aam Aadmi Party (AAP) has outright refused that any offer has been made to Singh to fight the upcoming polls on its ticket.
Dismissing Singh's claims, state secretary and spokesperson of AAP Preeti Menon said, "We have not had any conversation with Singh and there is absolutely no question of him considering any offer from us."
Hinting that Singh is dropping AAP's name to boost his political prospects, Menon said, "He is probably trying to increase his bargaining power with other parties."
Menon maintained that neither has there been any talk in Maharashtra nor has anyone from the party's central unit in Delhi or the state unit of Uttar Pradesh made any contact with Singh. "Both our state leaders, Mayank Gandhi and Subhash Ware, are currently in Delhi attending the central executive of the party, along with the Delhi unit and the UP unit, and they have confirmed that no one there has even heard of Satyapal Singh," said Menon.
The party, however, welcomed the fact that an IPS officer is quitting service and joining politics. "It's better to have an IPS officer joining politics, rather than dynasts and scoundrels," said Menon, adding that as far as AAP is concerned, nobody at any level has even talked with him.
Meanwhile, neither did Singh take dna's calls nor did he respond to a message seeking his comment on AAP denying his claims of getting an offer from them.