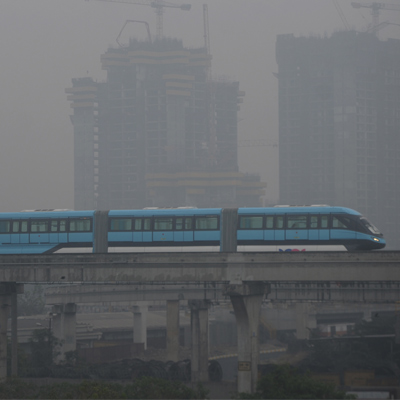 India's first monorail - Mumbai Monorail - will be commissioned by Chief Minister Prithviraj Chavan on February 1.
Earlier the plan was to get a political dignitary from the union government to do the honours, but unavailability of the Prime Minister kept delaying the project inauguration.
The first phase of monorail will run between Wadala and Chembur, a stretch of 8.93 kms.
The monorail will be open for citizens between 7 am to 3 pm from February 2.
Initially the frequency of four coach monorail will be every 19 minutes. Daily it will be run between 7 am to 3 pm. Gradually the operational timing will be increased along with more frequent trains.
The second phase between Wadala and Jacob Circle is scheduled for completion in mid-2015.