Demands inclusion of city's major civic projects in the 14th commission's plan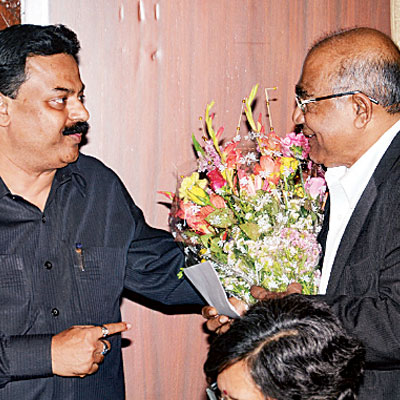 Sunil Prabhu mayor of Mumbai demanded that the important civic projects should be a part of the 14th Finance Commission planning as city plays a pivotal role in the economic progress of the country. Prabhu, on Friday met YV Reddy, chairman of the 14th Finance Commission in Mumbai and presented BMC plan of Rs70,000 crore for the next 10 years.
"The existing infrastructure has not been able to keep up with the growing urbanisation as a result of which, there exists a huge gap between the aspiration levels and the ground reality. We want to create better facilities for the citizens and the BMC, with its limited financial resources, has not been able to do so. Therefore, the BMC requires financial support," said Prabhu.
"Thrust has also been given to urban environment and public transport facilities while the presentation was made," said Prabhu.