Dadar-based Rupesh Pawar applied for his dead father's job in BMC's conservancy dept in 2000.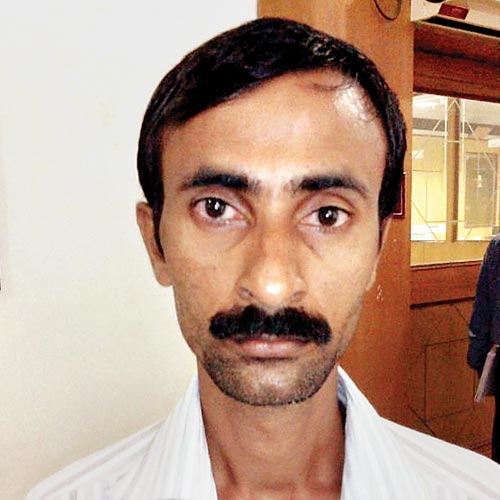 In a quintessential example of how lethargy on the part of the municipal administration can make somebody reel under hardships, a Dadar-based man received a job in the civic body on compassionate grounds 13 years after he was deemed eligible for it.
Rupesh Pawar, now 36, got appointed to the conservancy department of the Brihanmumbai Municipal Corporation's (BMC) G-North ward office only two days ago, ending his family's nearly two-decade-long struggle for survival.
Rupesh's father Motiram, who worked for the BMC, passed away in 1994 owing to prolonged illness. After that, Rupesh's older brother Subodh was considered for the job on 'compassionate grounds'. However, before Subodh could take up the job, he too passed away in 2000, adding to the family's woes.
Following his death, Rupesh didn't get the job as expected. Meanwhile, to make some money, he sold cricket balls and did other petty jobs.
Corporator Manish Chavan, who pushed Rupesh's case in the civic body, said, "We learned about his plight three years ago and since then, efforts were made to help him. Thankfully, we met the right officers who did him justice."
What pleases Rupesh more than getting the job is seeing the joy on his mother's face. "I am very happy for my mother. She toiled really hard as a domestic worker all these years. I hope to reduce her troubles now," he said.
Rupesh's mother Shobha said, "I am speechless right now. I have no words to express my joy.
After his father's death, we lost his brother. I was worried about what would happen to Rupesh in the future. But now I am less worried. I can think of getting him married now," she added.
Additional municipal commissioner Mohan Adtani, who heads the general administration department, admitted the delay was indeed troubling for Pawar's family, but hoped "things will turn around for him now."